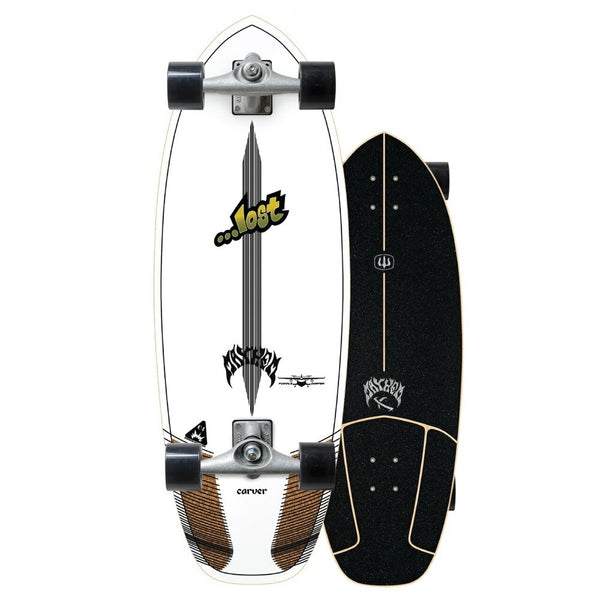 LOST X CARVER 30.5" PUDDLE JUMPER SURFSKATE
Souped up and slimmed down, the new PJ can take a domesticated gentleman into a realm thought long gone. Fast but loose, precise but playful, stand on the tail and simply go to town, round and round.  
Truck Option: CX
Truck Color Option: Raw
Wheels: 68MM Mag Smoke 78A
Bearings: Built-In
Grip Tape: Mayhem Deck Pad
Hardware: Stainless Steel
Length: 30 1/2"
Width: 10 1/2"
Wheelbase: 16 7/8"
Nose: 3"
Tail: 6 1/2"