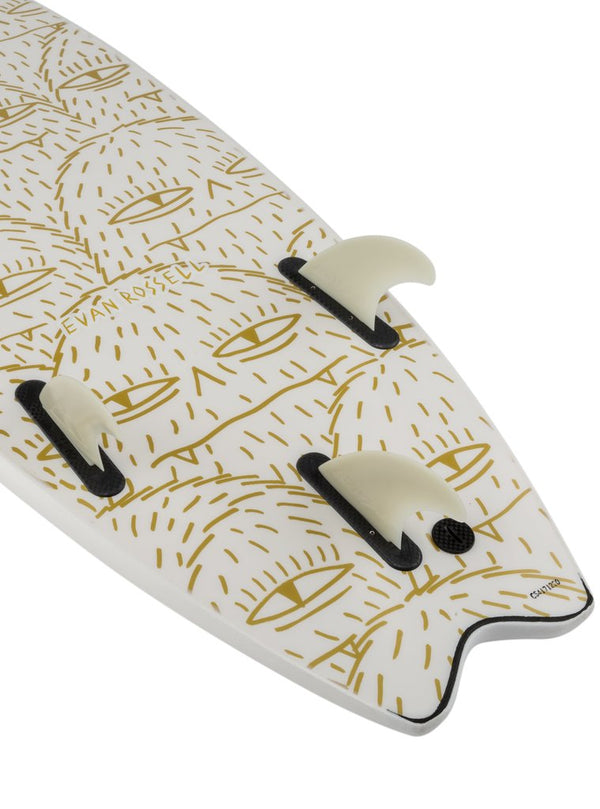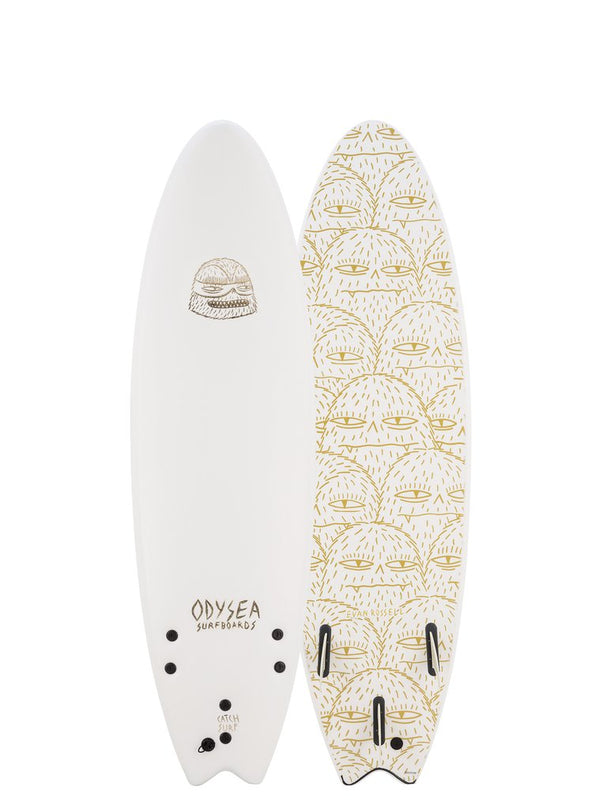 SKIPPER 6'0 - EVAN ROSSELL PRO (THRUSTER)
IT'S A SURFABLE WORK OF ART!
Acclaimed artist Evan Rossell, better known as "Stink" the name of his widely adored signature monster is the centerpiece of this one-of-a-kind Catch Surf shred stick designed by the man himself. Evan's influences from old comics, patterns, hairy people and graffiti have given him his own unique artistic style that comes to life on this board. The Evan Rossell models feature custom metallic gold deck stamps and collectors sticker sheet.
6'0" x 21.5" x 3.0" (48 Liters)
FEATURES

Evan Rossell Signature Model with thruster (tri) fin setup.

Super-Fun for all skill levels!

Tons of float and easy wave catching.

Stiff dual composite core.

Triple (x3) maple stringers!

Durable HDPE graphic slick bottom.

Old-School PE deck with throwback design.

Hi-Performance fin system with performance fins.

Designed by Catch Surf in California, U.S.A.