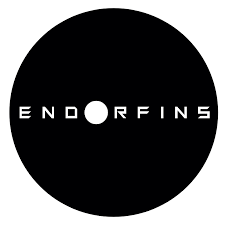 Endorfins
Kelly has always had a deep relationship and passion for fins being that they are a critical component of board design and performance. We wanted to bring this to life by launching a fin brand driven by Kelly's vision of performance and eco responsibility. We believe as surfers we have a responsibility to make fins as eco-friendly as possible and ensure we keep our ocean floor free from "Lost and Broken fins". Endorfins are designed to be screwed into the fin box to secure the base of the fin and allow the carbon flex patterns to truely come to life. In addition, we have also designed the fins to float so they can be retrieved from the ocean if needed. Each set is built with a base that is compatible with either FCSII or Futures boxes. The Futures compatible base on Endorfins will work just like a fin built by Futures with a Futures base. The FCSII compatible base will require two screws that will come with the fins. Endorfins with FCSII compatible bases will not click in and click out.

The design of these fins are the culmination of Kelly's many years and extensive experience with a variety of designs and templates. This unique flex pattern is created by a carbon twill, layered with an ultralight carbon veil over a P.E.T core. The P.E.T core is majority air resulting in Fins so light they float on water. Combining that knowledge, and several rounds of testing and adjusting over the past year and a half, we are excited to present Endorfins to the world.
The circle on the side of each Endorfins fin represents flow. It's a new take on Kelly's iconic circular branding that has appeared on every fin he's endorsed previously, paying homage to the past while building forward towards the future. Endorfins is a Kelly Slater Brand but for the brand to have control of the quality, eco Standards and capacity requirements, we partnered with Scarfini Fins in South Africa. They are well respected and very experienced in Fin manufacturing and we believe they have the best team to secure a bright future for the Brand. Manufacturing in South Africa where the waves crank all day long is a great benefit to testing and allows us to have a diverse manufacturing portfolio.
"SCREW YOUR FINS, NOT YOUR OCEAN".

Kelly has a hobby of collecting fins from the reef in front of his home in Hawaii. These fins are trash, abandoned on the ocean floor. By screwing our fins into our surfboards – and with the fact that they float - we prevent this from happening. We are additionally continuing our commitment to Sea Trees – 'wiping' the yearly carbon footprint of our fin production through conserving kelp forest in California, protecting rain forest in Africa, and planting mangrove trees in Indonesia.