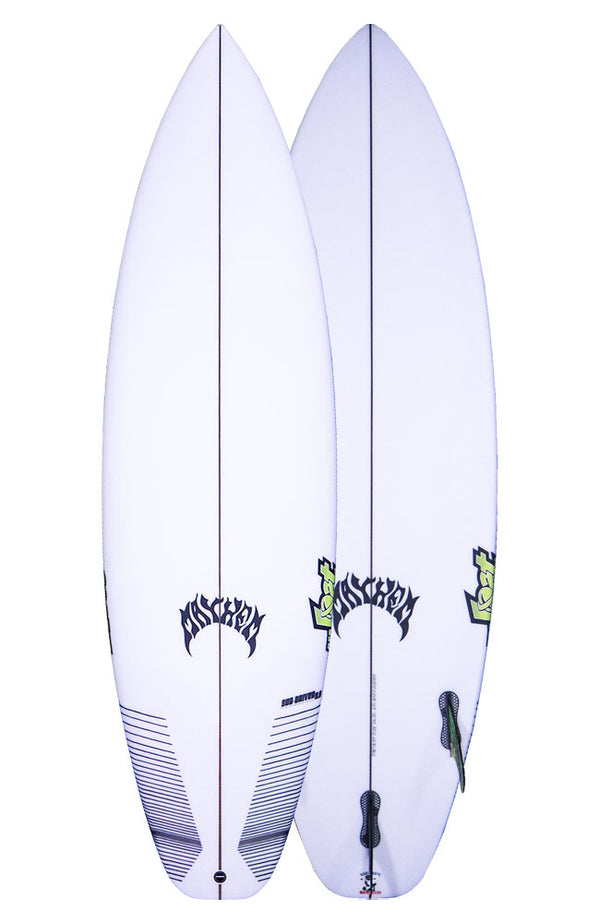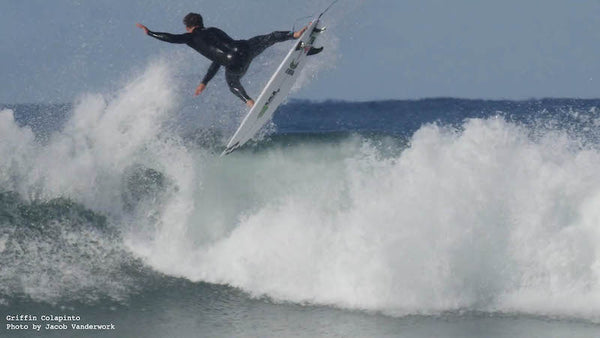 DESCRIPTION: 
Our best small wave, performance shortboard just got better!
Since its inception, each version of the SUB DRIVER has remained our most successful, small wave competition surfboard. From Kolohe Andino's 2011 run of 5 WQS event wins (WCT qualification) to Mick Fanning taking notice and famously grabbing one of Kolohe's discarded SUB DRIVERS, blazing through heats at The Lowers Pro and subsequently claiming the board had "Completely changed his perception of what a competition board can be".  The SUB DRIVER has remained a mainstay of our competitive team rider's quivers.  Year after year, competitors around the world request the SUB DRIVER as a special weapon for the varied and unpredictable WQS surf, yet just about anyone with even modest skills can ride this board as a daily driver.
The SUB DRIVER 2.0 is the latest iteration in the continuing evolution of our most user friendly, pro-formance shortboard. Developed in the soft peeling points of San Clemente, it loves small to average surf and really does well in connecting the dots in mushy points, or weak, broken up beach breaks. A surfboard developed for competitors in sub-par surf, that actually transitions perfectly to everyday surfers.
The SUB DRIVER 2.0 was derived to benefit the Pros, yet it really is perfect for most "Bros".
Reflecting the small wave demands from Kolohe Andino, Griffin Colapinto and our up and coming team of Jr Pros and WQS Warriors, constant evolution and noticeable updates have brought us to the point where we are now proud to launch the SUB DRIVER 2.0.
PRO DIMS
2021 Update
| | | | |
| --- | --- | --- | --- |
| 4'10 | 16.73 | 1.96 | 17.25 |
| 4'11 | 16.88 | 2.00 | 18.00 |
| 5'0 | 17.00 | 2.00 | 18.50 |
| 5'1 | 17.25 | 2.03 | 19.25 |
| 5'2 | 17.50 | 2.10 | 20.25 |
| 5'3 | 17.75 | 2.13 | 21.25 |
| 5'4 | 18.00 | 2.15 | 22.00 |
| 5'5 | 18.25 | 2.18 | 23.00 |
| 5'6 | 18.38 | 2.22 | 24.00 |
| 5'7 | 18.50 | 2.25 | 25.00 |
| 5'8 | 18.75 | 2.30 | 26.25 |
| 5'9 | 19.00 | 2.32 | 27.25 |
| 5'10 | 19.25 | 2.35 | 28.25 |
| 5'11 | 19.38 | 2.38 | 29.25 |
| 6'0 | 19.50 | 2.40 | 30.25 |
| 6'1 | 19.75 | 2.44 | 31.50 |
| 6'2 | 20.00 | 2.50 | 33.00 |
| 6'3 | 20.25 | 2.53 | 34.25 |
| 6'4 | 20.50 | 2.55 | 35.50 |
| 6'5 | 20.75 | 2.63 | 37.50 |
| 6'6 | 21.00 | 2.70 | 39.50 |
BRO DIMS
2021 Update
| | | | |
| --- | --- | --- | --- |
| 4'10 | 17.00 | 2.06 | 18.50 |
| 4'11 | 17.13 | 2.06 | 19.00 |
| 5'0 | 17.25 | 2.10 | 19.75 |
| 5'1 | 17.50 | 2.10 | 20.25 |
| 5'2 | 17.25 | 2.15 | 21.00 |
| 5'3 | 18.00 | 2.18 | 22.00 |
| 5'4 | 18.25 | 2.22 | 23.10 |
| 5'5 | 18.50 | 2.25 | 24.10 |
| 5'6 | 18.63 | 2.28 | 25.10 |
| 5'7 | 18.75 | 2.32 | 26.00 |
| 5'8 | 19.00 | 2.35 | 27.25 |
| 5'9 | 19.25 | 2.40 | 28.50 |
| 5'10 | 19.50 | 2.44 | 30.00 |
| 5'11 | 19.75 | 2.45 | 31.00 |
| 6'0 | 20.00 | 2.50 | 32.00 |
| 6'1 | 20.25 | 2.53 | 33.25 |
| 6'2 | 20.50 | 2.60 | 35.00 |
| 6'3 | 20.75 | 2.63 | 36.75 |
| 6'4 | 21.00 | 2.66 | 38.50 |
| 6'5 | 21.25 | 2.75 | 40.50 |
| 6'6 | 21.50 | 2.80 | 42.00 |
| 6'8 | 21.75 | 2.80 | 44.00 |