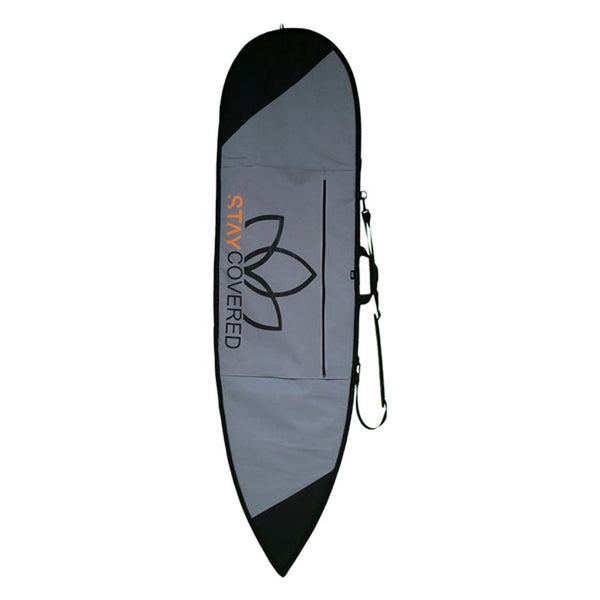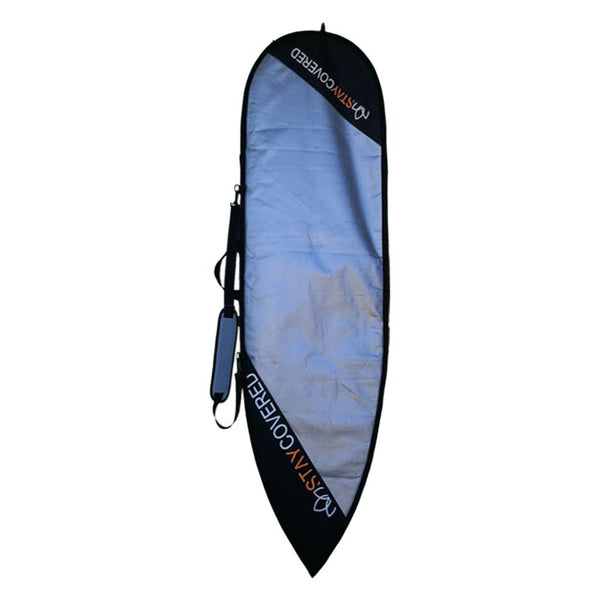 7'0" - 7'6" STEP-UP BOARD BAG
Heavy Duty Day Use Surfboard Bag
Fit:
Length - Our bags are made to fit the same size board.  When picking the length choose a bag of the same size or one size larger.  For example, a 6'4" will requite a 6'6" bag.
Width: Our fish bag is 24" wide.  Add the width and thickness of your board.  If it is 24" or less it will fit this bag. 
Construction: Our Heavy Duty Board Bags are constructed with a 1/4" closed cell packing foam that is sandwiched between two layers of material.  On the top is a 600d Cordura that is able to withstand the harshest of conditions.  On the bottom is a heat resistant, UV coated heavyweight tarpoline, with 600d cordura nose and tail patches. On the inside is a waterproof tarpoline lining with a padded rail guard for protection from the zipper. 
Features: One of the better features in our extra large storage picket that can fit anything from your towel and wetsuit to your bar of wax and booties.  Our pocket features an secure zipper closure, pleated sides for added space and breathable button holes for ventilation.