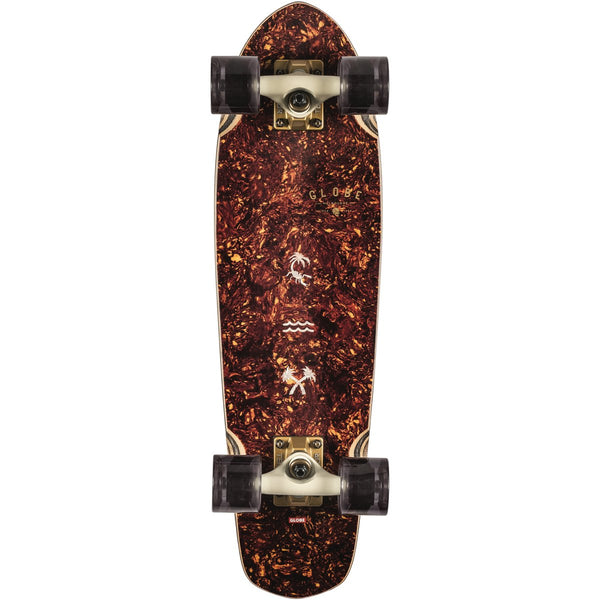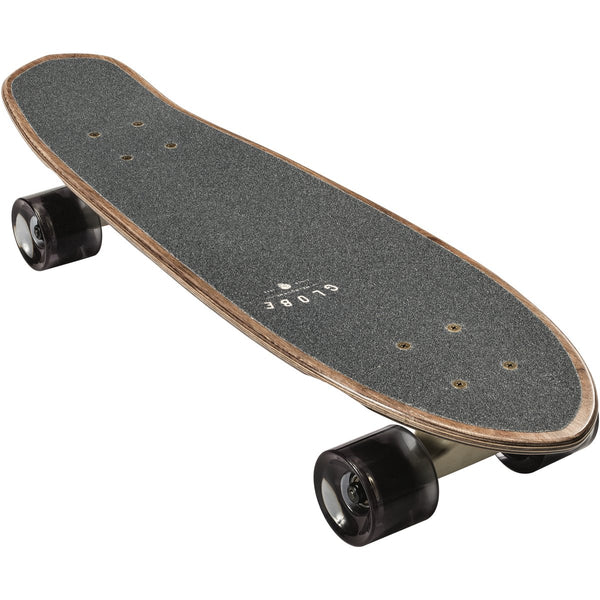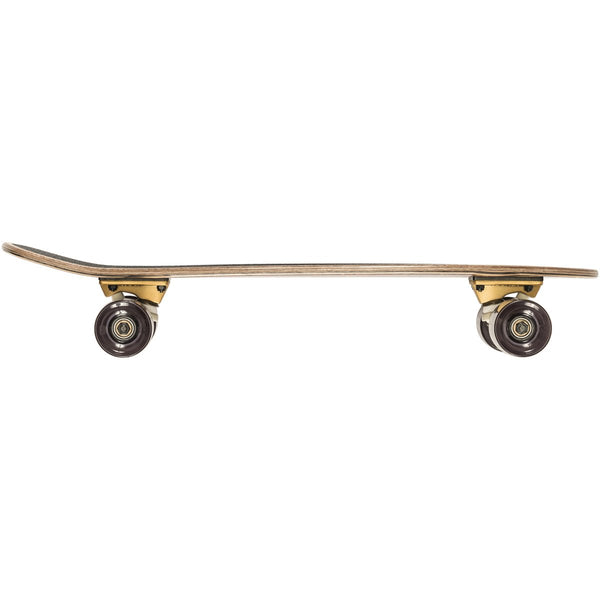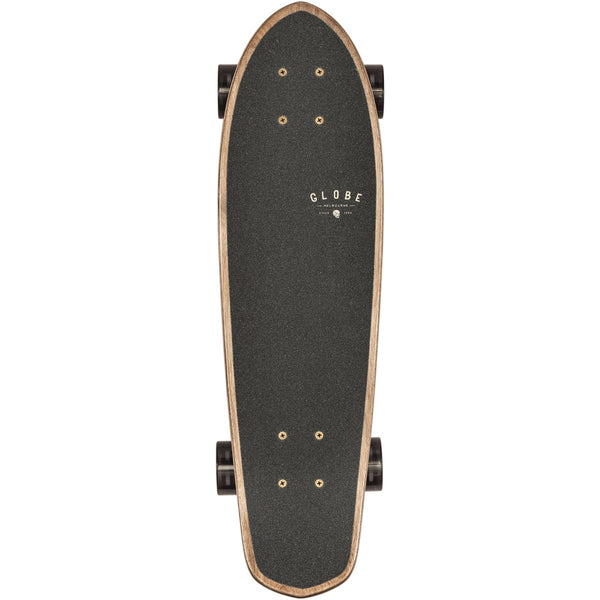 Mini Resin-7 hard rock maple diamond-tail cruiser with sot conical wheels
+ 26" x 7.25" x 13.75" WB
+ Mellow concave with kick tail
+ 4.25" Tensor alloy trucks
+ 62mm 78a wheels
+ White pearl inlays
+ Pearl slick base
TECH SPECS:
PEARL SLICK

+ NO WAX, NO PROBLEM

No wax, no problem. The bottoms of these decks are finished with a special material for slippery slides on the stickiest of surfaces.

TENSOR ALLOY STANDARD TRUCKS

+ GUARANTEED FOR LIFE

Standard trucks typically used on models less than 34" long.

ABEC 7 BEARINGS

+ LESS PUSHING, LONGER ROLL

Standard on every complete, Globe Abec-7 bearings spin faster and longer which means less effort and faster.

SUPER HIGH-REBOUND BUSHINGS

+ VERSATILE PERFORMANCE

Our high-rebound 92a durometer bushings are used in a variety of shapes across the line to match the functionality of each board.

PERFORMANCE WHEELS

+ FASTER SMOOTHER GRIPPER

Globe's high-rebound urethane formulas are abrasion resistant, smoother, faster, and provide excellent grip.