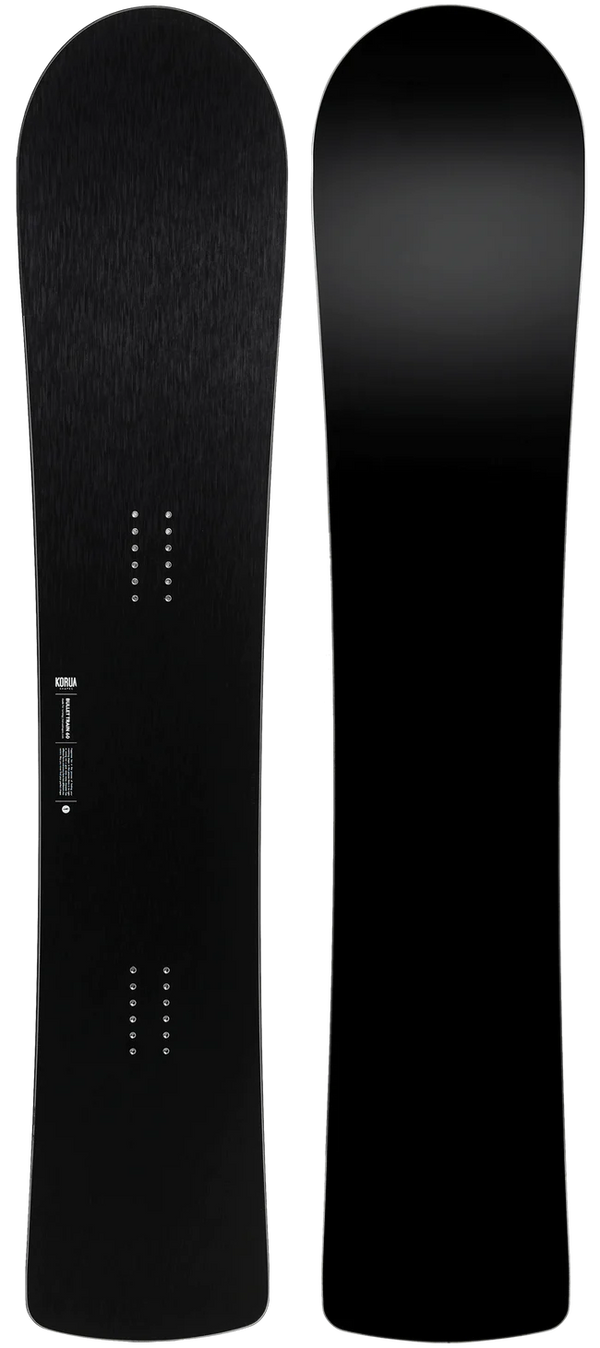 SOFTBOOT CARVING AT ITS BEST!
The Bullet Train is designed specifically to make fast and clean turns on hard-pack groomers. Named after the high-speed trains of Japan, it reflects key characteristics of a Bullet Train: incredibly fast, smooth, and precise. In the words of co-founder and lead ambassador Nicholas Wolken: "This is by far the best specific soft boot carving board I have ever ridden!" Designed for the advanced and experienced groomer-lover.
Construction
The Bullet Train features a vibration absorbing titanium construction, bionic core design, and the highest grade grapite Perlatech base material for a smoother, faster and more precise ride.
PERSONALITY
The vibration-absorbing titanium construction offers a smooth ride and better torsional properties, providing excellent edge-hold on ice and the ability to effortlessly cut through bumps. We recommend riding this board with steep positive binding angles and a narrower stance, to allow even deeper carves and to let the board flex naturally under your feet.
FLOAT
LOW
HIGH
THE DETAILS
Our FULL CAMBER is a modern version of the traditional camber that many of us grew up with. Like most classic camber profiles, it offers great stability and excellent grip from tip to tail as the full length of your edge lies in the snow during a turn. Unlike the classic version, ours offers more float and speed in soft snow due to a smoother transition into the nose area.