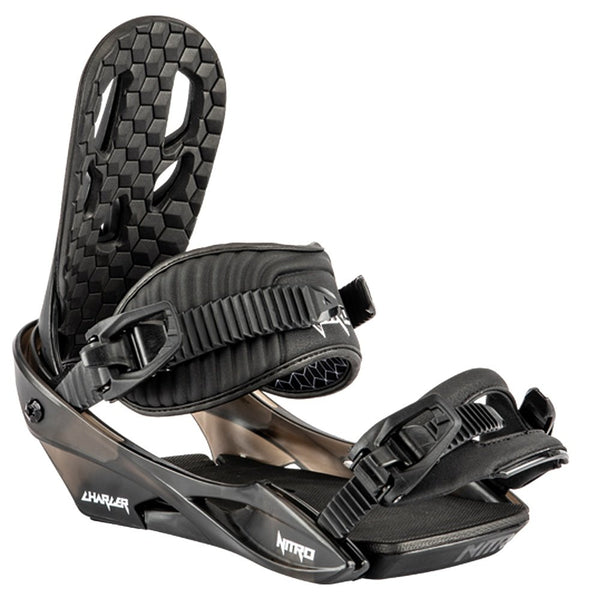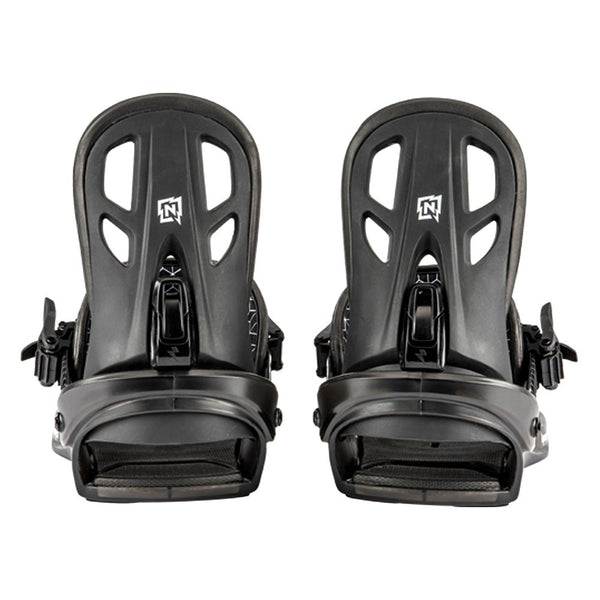 FUEL YOUR PROGRESSION
Pro-level technologies and design packed into a smaller package to maximize comfort and foothold for the younger generation to progress past their wildest dreams.
Top shelf tech packed into a smaller binding to fit the younger generations ever growing needs. The Nitro Charger binding provides a solid and versatile flex for the young shredder looking for a comfortable binding that will naturally progress with them. The A-Frame base, B.E.S.T. Convertible toe strap and Perfect FIT ankle strap are easy to adjust for those ever growing feet, while the Talon Highback and EVA Dampening provide enhanced foothold and response. Now Run To The Hills and enjoy the day with your buddies!