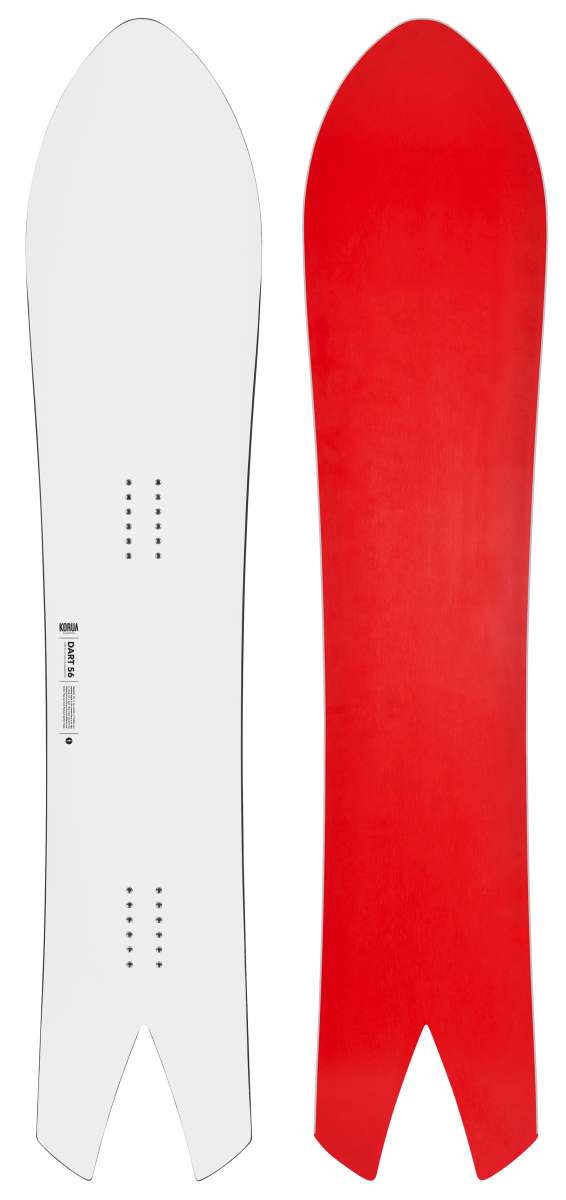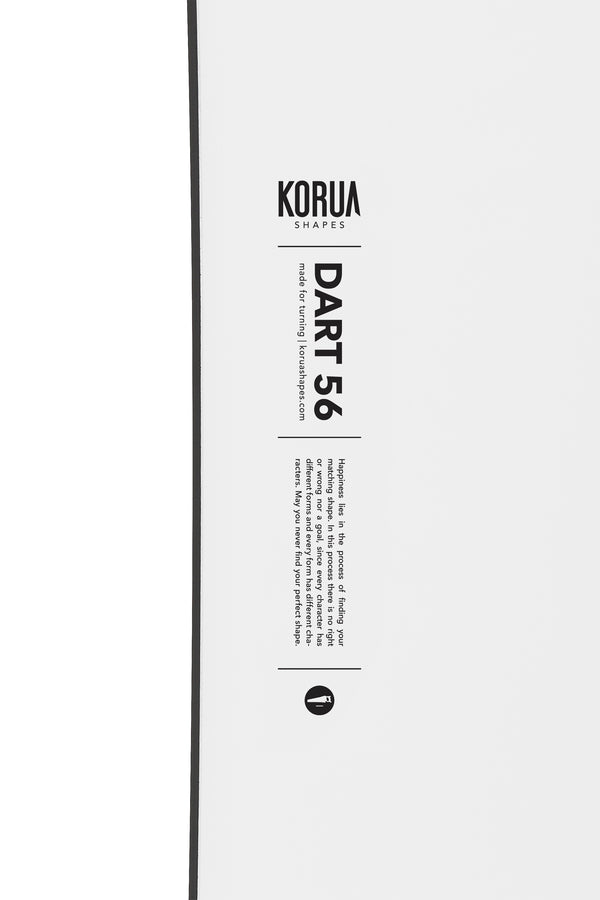 A SWALLOW TAIL FROM THE FUTURE
The Dart is inspired by classic retro powder shapes, but it's built with a modern twist. It may have a very powder-oriented aesthetic at first glance, but it's actually a highly versatile ripper for slaying turns both on and off-piste. It's the perfect shape for riders who are looking to focus on their turning style, while driving out of turns with speed in all types of snow conditions.

 PERSONALITY
The wide frame, setback and taper offer maximum float and a relaxed riding experience in deep powder. The extra width also reduces toe and heel drag on groomers, enabling you to go low when carving. The deep swallow tail is playful when releasing out the back in soft snow, while also allowing a tighter radius at the end of your turns.
THE DETAILS
The Dart features our FLOAT CAMBER, which curves into a rocker shape in the nose. This profile helps you stay on top in deep powder while maintaining speed throughout the turn. The camber under-foot offers grip and stability on hard-pack and in variable conditions, while the early rise in the nose allows for an easy initiation of turns.
Optional: We recommend trying to ride this shape with more weight on the front foot.