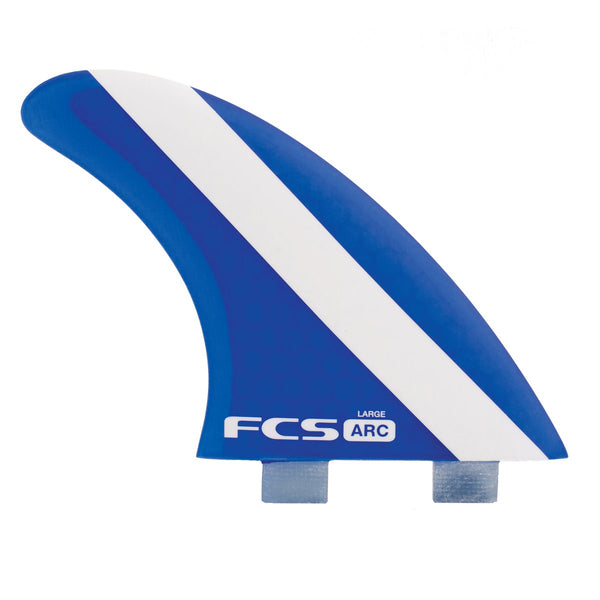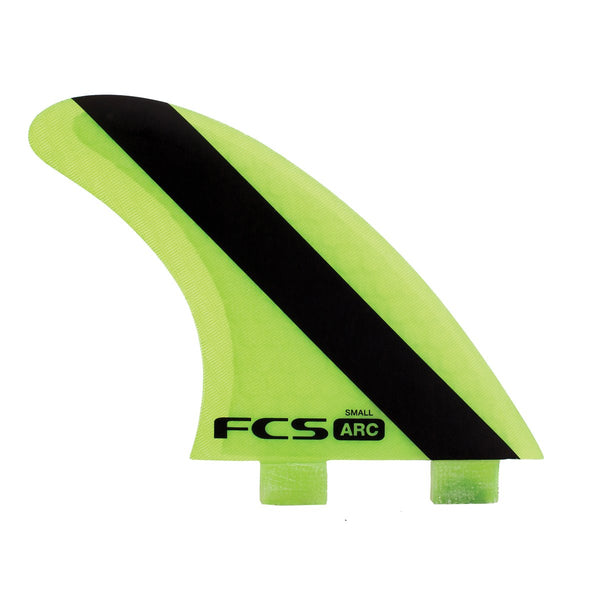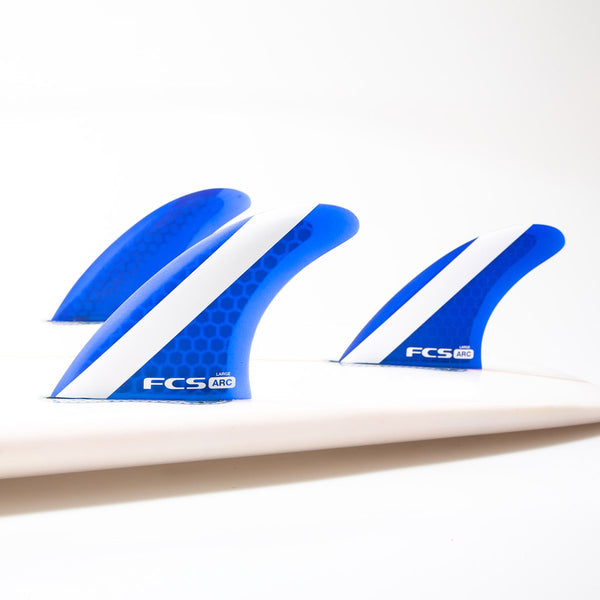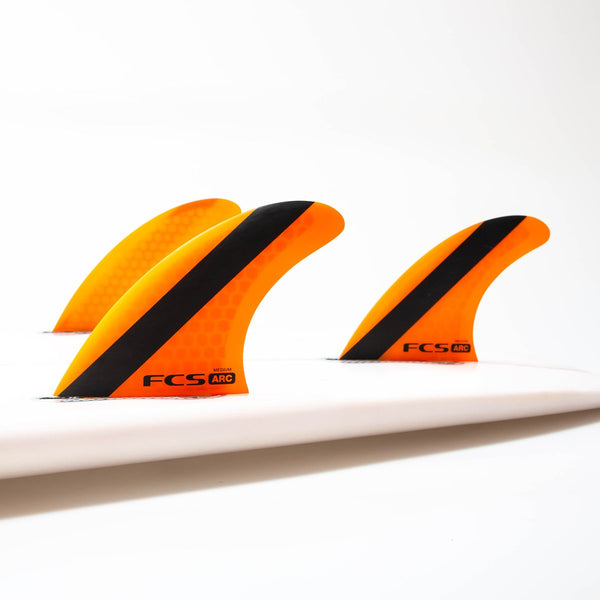 For fast on-rail surfing. Produces exceptional speed and drive down the line.
Overview
Designed for radical, progressive surfing.
The raked side fins produce exceptional speed and drive.
Based on the 'AM' fin template.
On the Medium & Large templates a smaller centre fin offers quick release through turns.
Ideal Conditions
Hollow steep waves, punchy beach breaks.
Board Types
Performance boards with deep concaves and moderate-to-extreme rocker.
Will fit the FCS II Fin System when used with grub screws and the FCS Infill Kit.
Performance Core
Performance Core (PC) fins are made using a multi-layered resin transfer molding process. The flex pattern in PC fins extends progressively from the base through to the tip, helping the surfer to maintain drive and hold through a turn. This versatile fin material is light, and can be used in a variety of different conditions.
X-SMALL (Under 55Kg / 120 Lbs)
SMALL (55Kg - 70Kg / 120 - 155 Lbs)
MEDIUM (65Kg - 80Kg / 145 - 175 Lbs)
LARGE (75Kg - 90Kg / 165 - 200 Lbs)
X-LARGE (Over 85Kg / 190 Lbs)