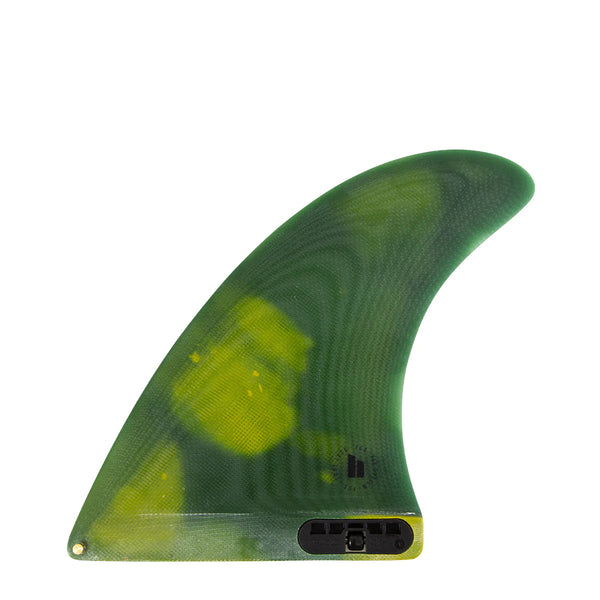 FCS II ROB MACHADO SUNDAY SINGLE
Rob Machado's new 7" single fin provides speed through open sections and pivot in the pocket.
Overview
Designed specifically for the rounded template of the Firewire Sunday, this fin will provide speed through the flat and pivot where you need it.

Wide base that gives drive on open sections and a shorter height that makes it easy to maneuver.

Firewire Sunday - Surfed as both a shortboard or mid-length, Rob Machado template allows long drawn out turns

FCS II Rob Machado Sunday Single side bytes compatible 
Performance Glass
Performance Glass (PG) fins are machine cut from layers of solid fiberglass. These fins are stiff, and are widely used by pro level surfers because the integrity of the flex is maintained under immense force, and in the most extreme of conditions and situations.
The FCS II Tool-Less Longboard System
No need for a plate and screw.
Ability to adjust your fin position in the box mid surf.
Easily insert or remove your fin in seconds. No fin key required.
Designed to be used in most existing Longboard boxes. No new box required.