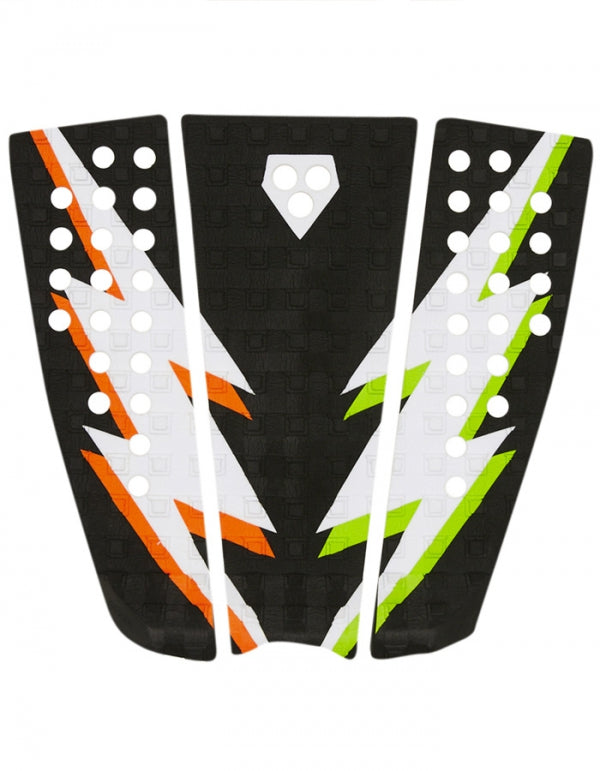 GORILLA GRIP KYUSS WHITE BOLTS 3 PCS
GORILLA GRIP KYUSS WHITE BOLTS 3 PCS
Designed for the professional Kyuss King surfer, the 3-piece Traction Pad features a broad Saber pad with multi-layered Aztec grooves for unprecedented traction in the water.
Saber Arch - Wider, squarer arch designed to securely lock the foot between the arch and the butt.
Aztec Grooves - The high-performance Aztec groove now features multiple layers to accommodate the variety of pressure exerted on the pad by the surfer.