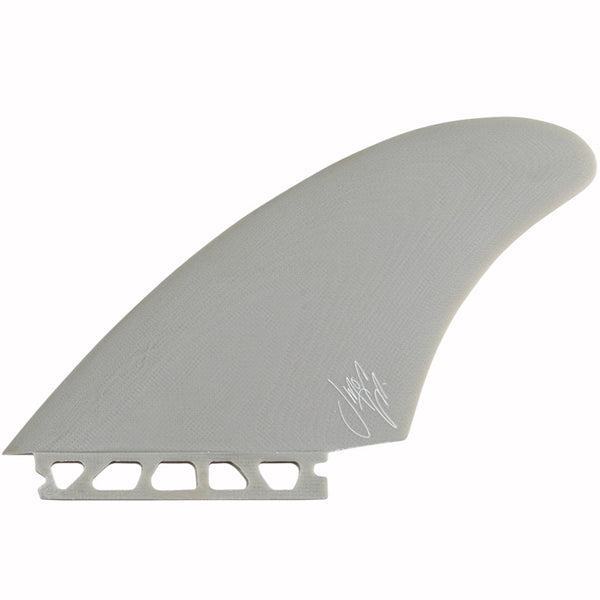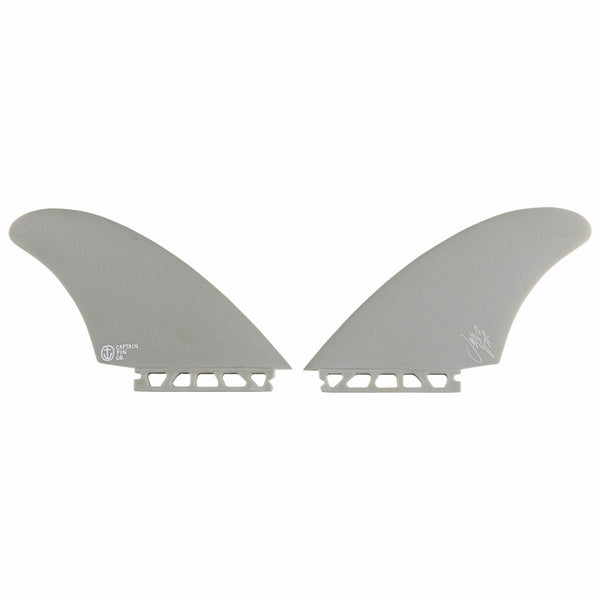 JEFF MCCALLUM KEEL GLASS (SINGLE TAB)
Jeff McCallum Keel Glass (Single Tab)
Template: Drive—ideal for retro fish on fast walls.
Construction: Fiberglass
Flex: Stiff
Compatibility: Futures (Single tab)
When Jeff McCallum originally started making his twin-fin, swallowtail fish he had trouble finding a keel that fit what he was looking for. His answer became this twin-fin set that's a combination between a modern upright twin and a retro keel for the best of both worlds. The template has an elongated profile and sweep, with a wider base for smooth down the line speed and control. Originally made for glass-ons, the added cutaway makes it adaptable for Futures (single tab) and provides more release. Add in a some rake and you have a keel that works well in a variety of fish templates.
| | |
| --- | --- |
| Fin Specification | |
| Area | 24.7" |
| Height | 5.1" |
| Base | 6.2" |
| Foil | Flat |