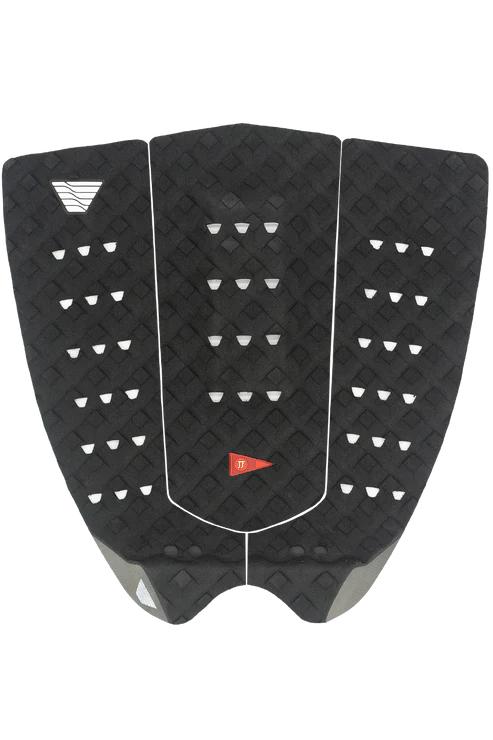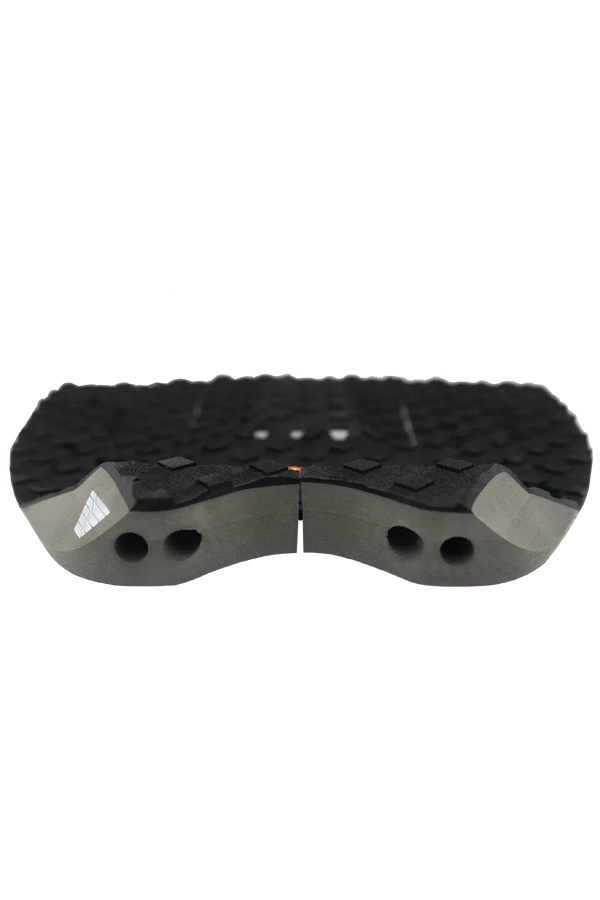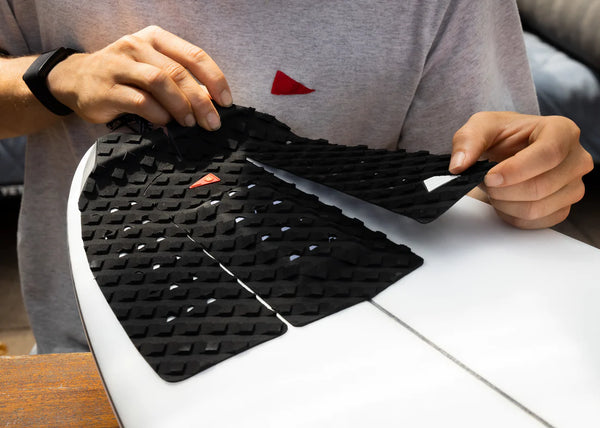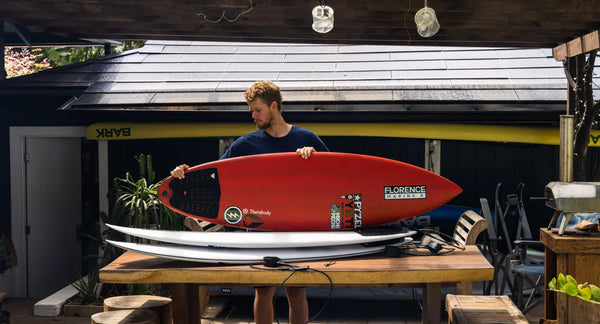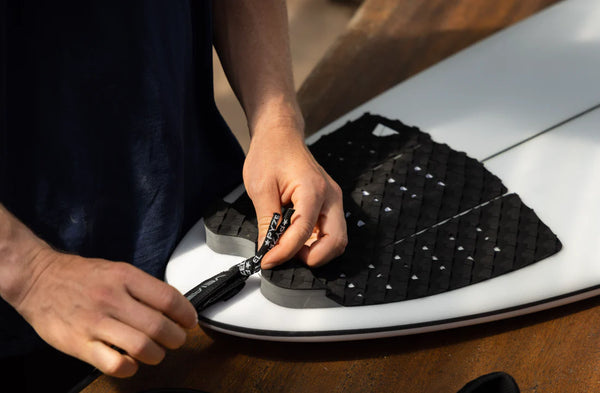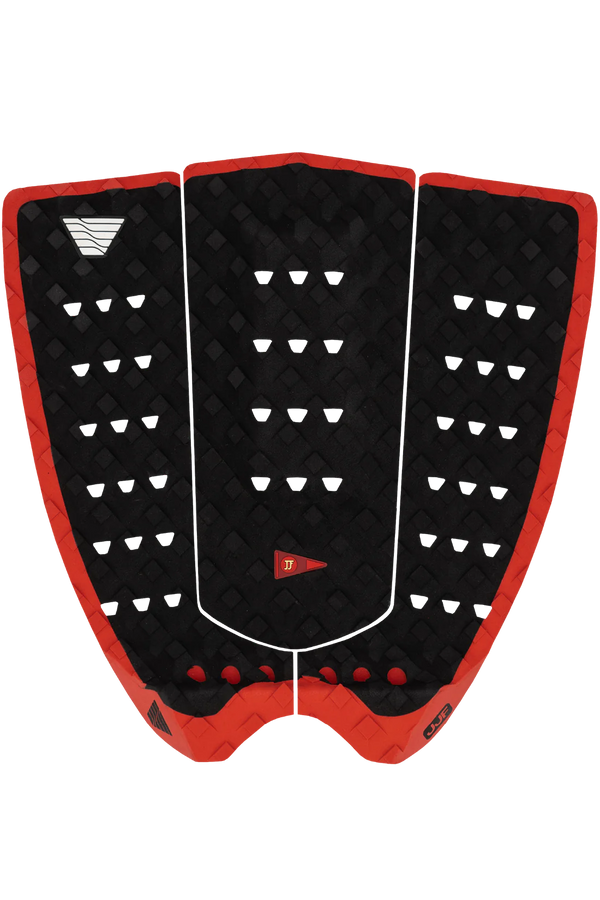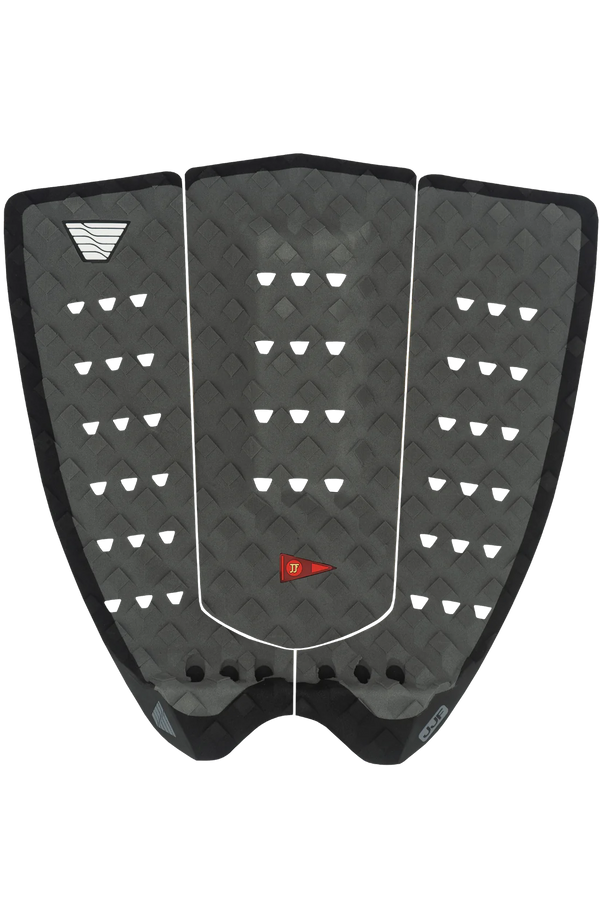 Designed with John's legendary Pyzel Ghost model in mind, the Round Tail Pro Pad is made to comfortably fit the round tail surfboard shape with ease.
Designed in collaboration with John John Florence, the JJF Pro Pad is everything you need and nothing you don't. From the SuperSOFT Eco EVA to the 45 to flat kick pad for maximum performance and push through even the heaviest lips, the JJF Pro Pad will give you the consistent connection you need to progress your surfing. 

More isn't better..better is better.
Features:

- Three piece pad
- Arch bar
- Ultralite venting
- 45 degree to vertical kick pad
- SuperSOFT Eco EVA foam
- VEIA Venting and Weight reduction cutouts
- Diamond Pattern
- Recycled packaging