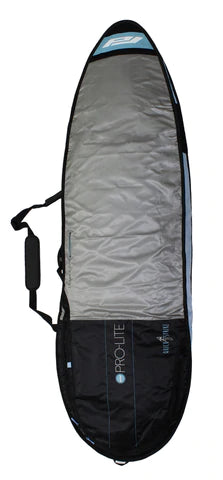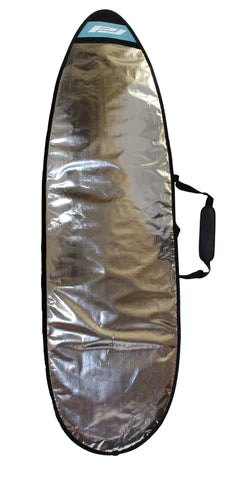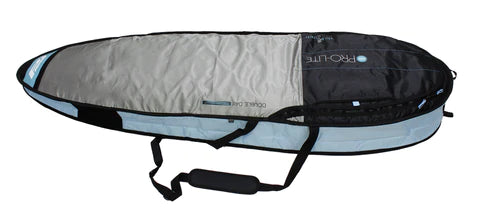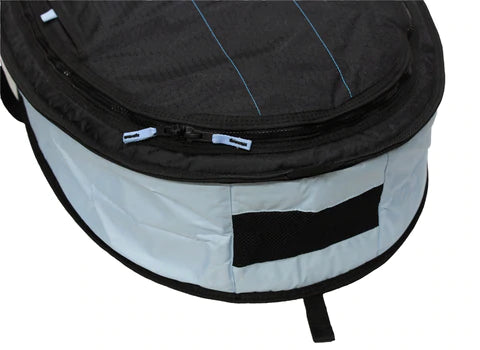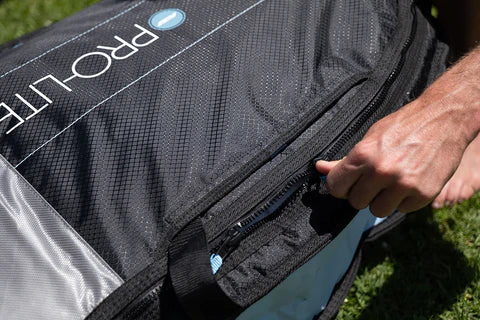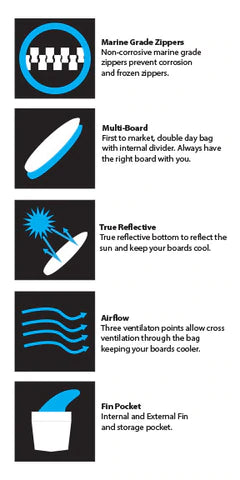 JOSH KERR QUICK STRIKE DOUBLE DAY BAG
Another first from Pro-Lite, designed with Josh Kerr The Quick Strike double day surfboard bag is made to fit 2 boards with fins for those quick day strikes. Take two and be ready for anything. This bag will easily accommodate fish, grovelers and standard shortboards. An internal divider keeps the wax off the bottom of your boards and protects the deck from the fins. Three large ventilation points and a true-reflective bottom help keep your boards cool.
Specifications
Designed for day use.
Designed to fit to 2 boards with fins for those quick strike day surf missions.
5mm foam padding.
Large 9" tail gusset to easily accommodate 2 boards with fins.
Internal divider.
Molded #8 non-corrosive zippers.
50/50 outer shell, one side 420 denier reflective woven poly.
The other side TRUE reflective/heat resistant material.
Custom Pro-Lite print panels.
Strap pocket to stow strap and accessories during travel.
Padded shoulder strap with Velcro closure system.
Padded handle for extra comfort.
External wax/key pocket.
Reinforced nose.
Rail guard around the zipper to protect your board.
Ventilation to allow air flow to keep your board cool.
24" bag width.
This bag is cut close to 3" longer than posted size.
Empty bag weight 5-6 lbs depending on size.