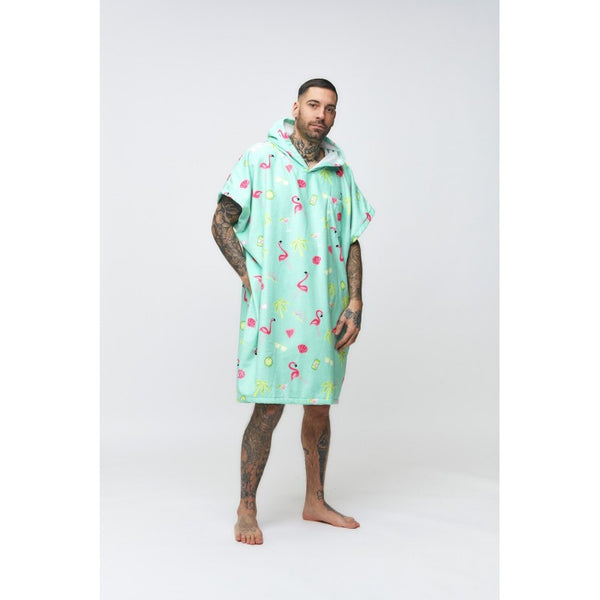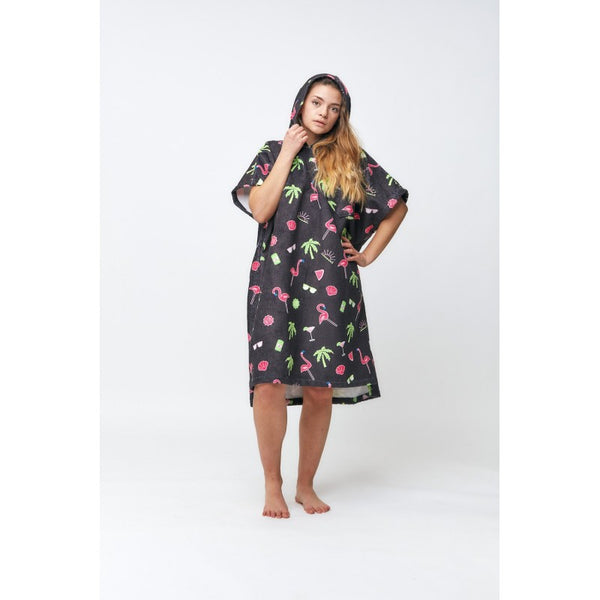 A COCKTAIL OF FUN - Well, shake in a design, all the things we love. A flamingo, a cocktail, a palm tree, some seashells… rather a nice mix, isn't it?! Our Paradise poncho will be spreading some good vibes during all our surf sessions. You really won't go unnoticed with this one!
Practical, comfortable and aesthetic les PONCHOS AFTER are the first to mix style with technicality.
Made of cotton and polyester the PONCHO AFTER is very absorbent, quick drying and compact.
Whether it's for getting changed, drying off or to keep warm your PONCHO AFTER is the must-have accessory for all surf, wake, kite or other water and nautical sport activities! 
FEATURES
Terry fabric
Large hood
Wide arm opening
Water absorbing
Front pocket
Sides access pocket
Fancy sublimation
FABRICS
Polyester (50%)
Cotton (50%)
SIZES
One size fits all