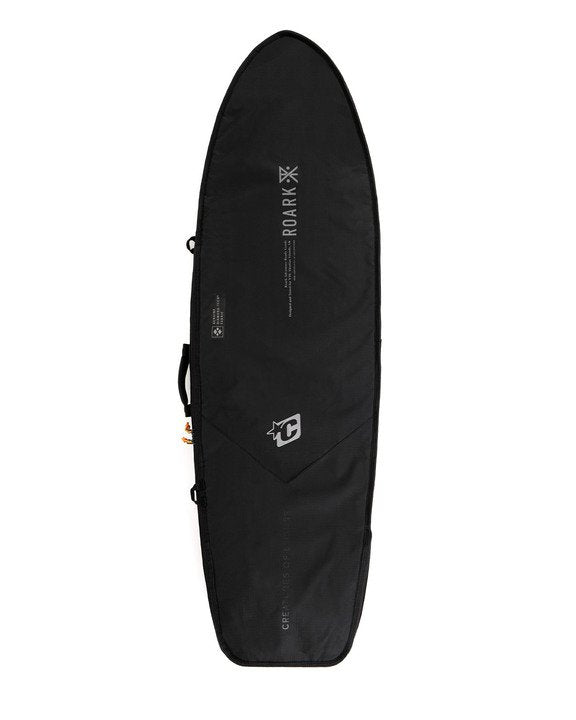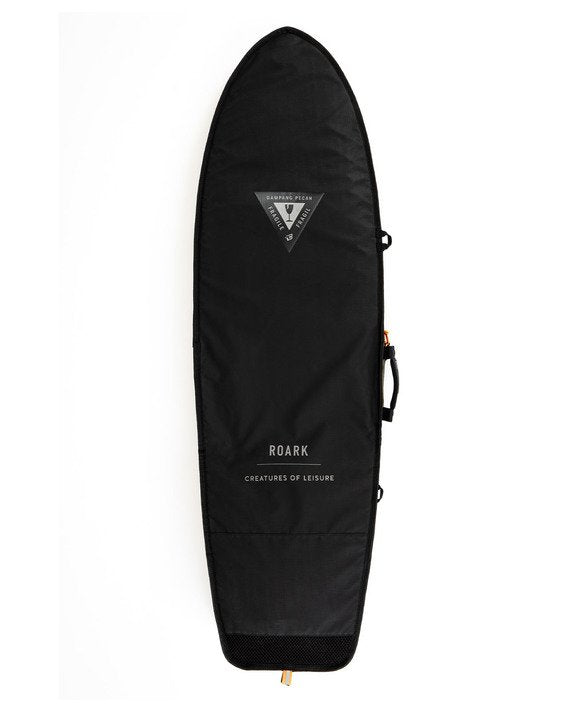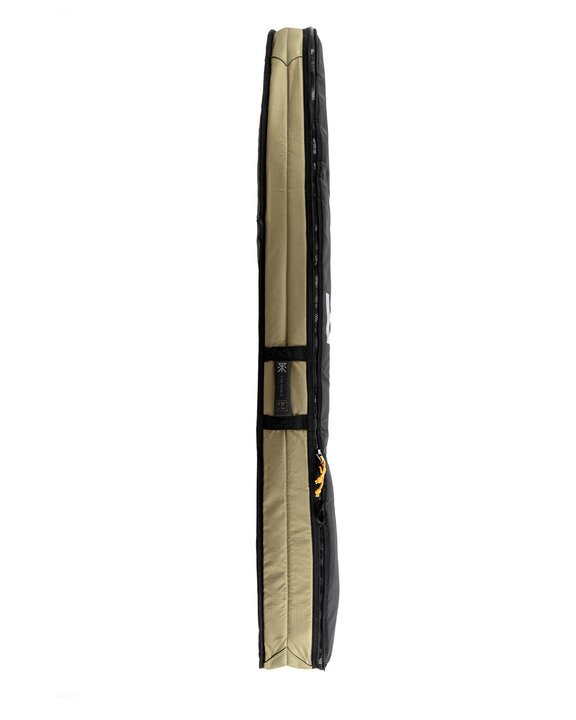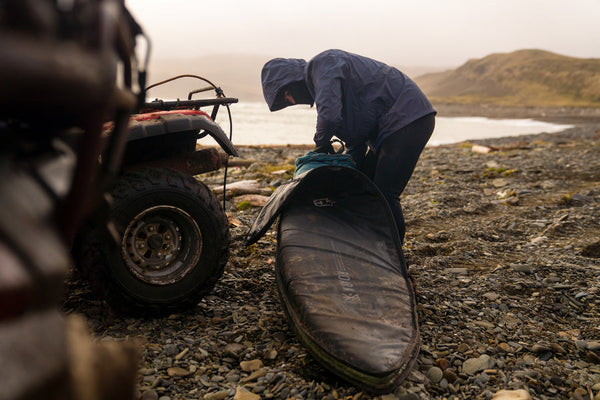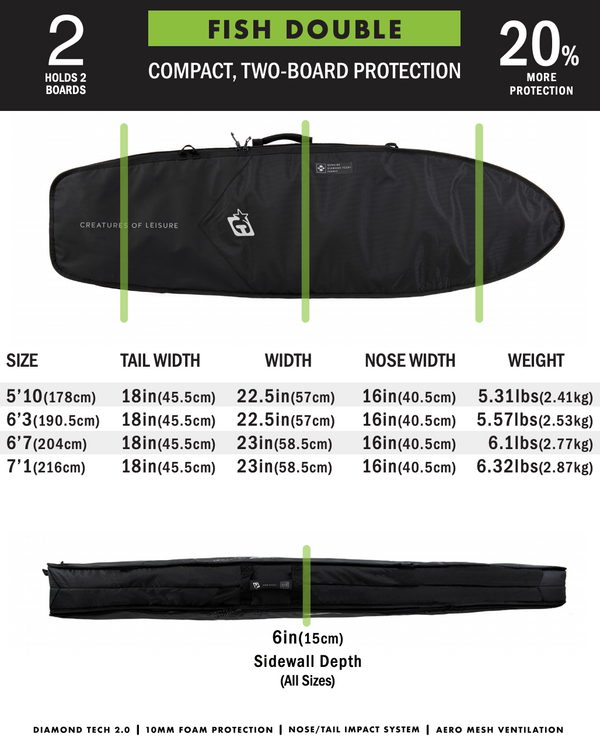 ROARK ADVENTURE-READY FISH DOUBLE BOARDBAG
DESCRIPTION:
When hunting for waves in the middle of nowhere, you need gear that works. If it doesn't stand up, you're screwed. So, when Roark set out to explore Alaska's Aleutian Islands on a surf trip recently, they knew they needed specially-made equipment. The brand approached Creatures of Leisure to see if they could build custom boardcovers to fit a range of surfcraft, weren't too heavy and, critically, would stand up to major abuse. The result - Creatures x Roark Adventure-Ready Boardcovers
Designed to withstand all the rigors of surf travel, our co-branded surfboard cover has all of your surf adventure needs covered. Featured in Black/Military for a sleek yet contemporary design from the airport to the beach. 
Our Fish Double Covers fit your go-to board plus a back up in a streamlined shape that helps avoid excess baggage. 10mm FOAM and DIAMOND-TECH materials add extra protection.
FEATURES:

Limited Edition Co-Branded Surfboard Bag
DIAMOND-TECH Fabric - lightweight strength and water-resistance
DIAMOND-TECH 2.0 Fabric - strategically positioned on high-stress areas for extra durability
FOAM Protection - 10mm closed cell
Expandable Sidewall - FOAM 5mm closed cell
Marine-Grade corrosion resistant zips
Aero Mesh Ventilation System - to keep boards cool
FOAM Padded handle - for carrying comfort
Stash Shoulder Strap - FOAM 10mm padded
Industry-leading 2-year warranty