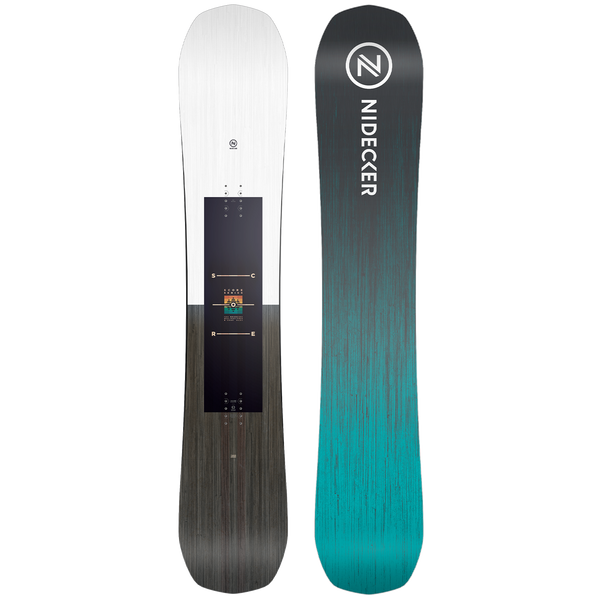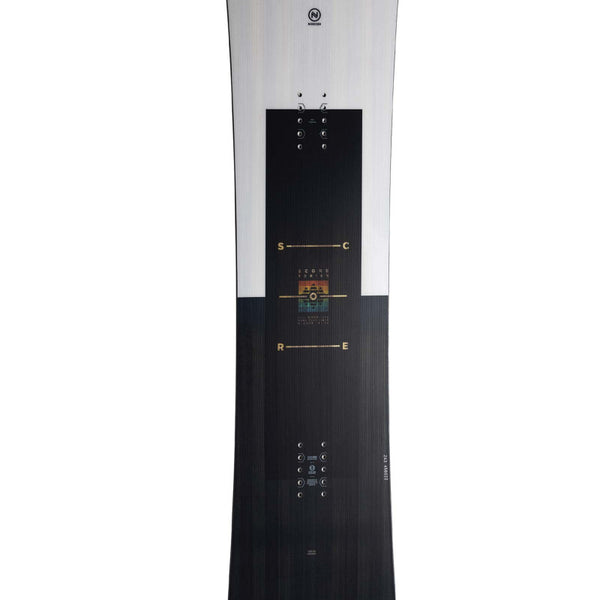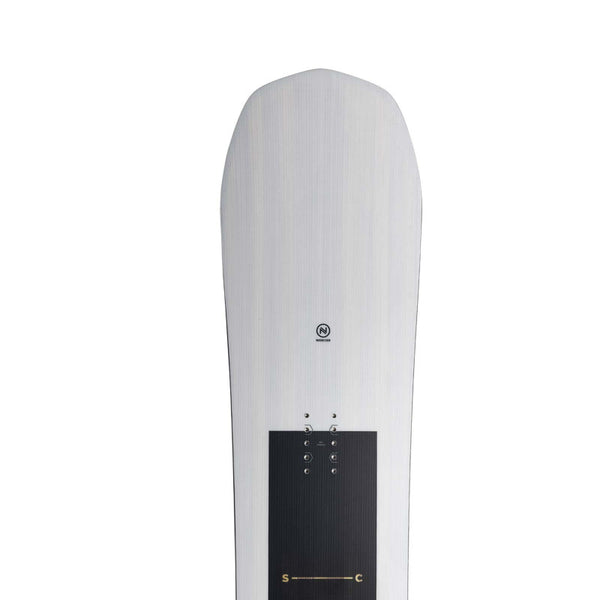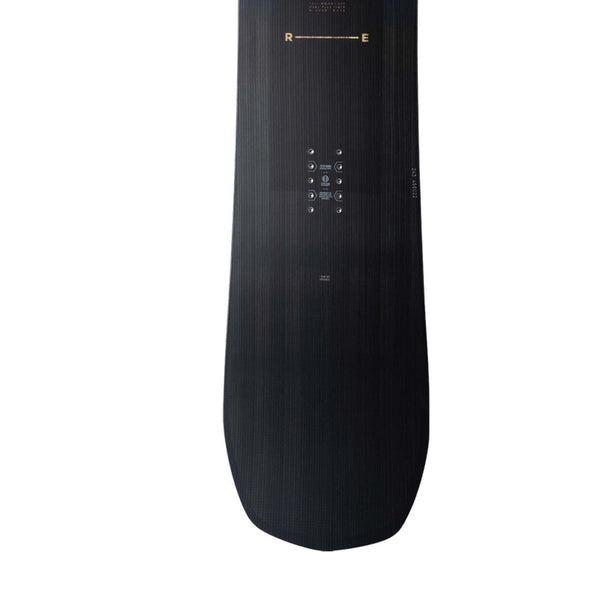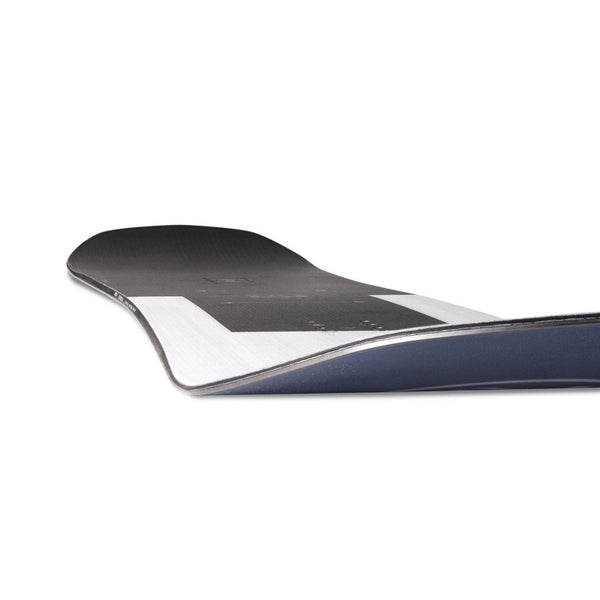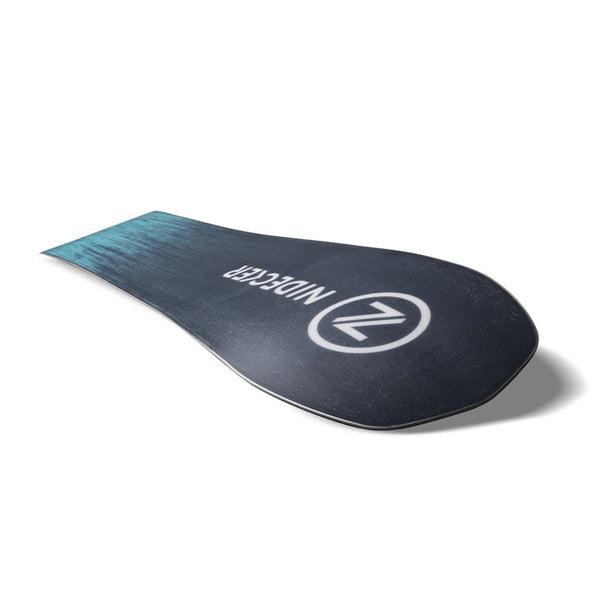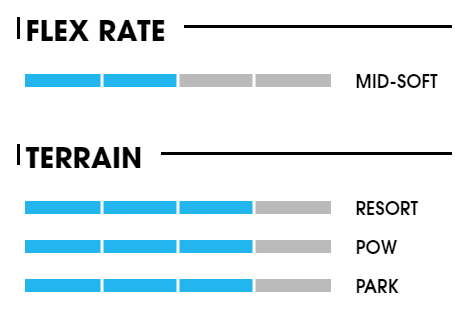 ALL MOUNTAIN | DIRECTIONAL | CAMROCK
Ideal for riders who want to improve

FLEX-RATE: MID-SOFT
DESCRIPTION
The Score draws on proven Nidecker technology and our legendary build quality to help you progress in style, without breaking the bank. At the heart of this snowboard is a full-length poplar core with beech stringers for added durability. In combination with the Standard Camrock profile, it delivers a lively yet forgiving ride; edge transitions feel smooth, while the extra rocker makes light work of any bumpy sections. Chatter is reduced even further thanks to an Absorbnid™ topsheet borrowed from our top-of-the-line models.
The Score's directional twin shape is the ideal platform to move seamlessly from the trails to the park and beyond, with a sintered N-5000™ base keeping you well ahead of the chasing pack. We've wrapped the whole thing off with a stunning translucent matte finish that will get you pumped to ride and make you the envy of your crew.
2+1 YEAR WARRANTY
Nidecker Snowboards offers you an additional year of warranty against manufacturing defects. Simply register your board
HERE
to increase your warranty from two years to three years.
| BOARD SIZE (CM) | 149 | 152 | 156 | 159 | 156 W | 159 W | 162 W | 165 W |
| --- | --- | --- | --- | --- | --- | --- | --- | --- |
| TOTAL LENGTH (MM) | 1490 | 1520 | 1560 | 1590 | 1560 | 1590 | 1620 | 1630 |
| NOSE LENGTH (MM) | 300 | 300 | 300 | 300 | 300 | 300 | 300 | 300 |
| CONTACT EDGE LENGTH (MM) | 900 | 930 | 970 | 1000 | 970 | 1000 | 1030 | 1060 |
| EFFECTIVE EDGE LENGTH (MM) | 1140 | 1170 | 1210 | 1240 | 1210 | 1240 | 1270 | 1300 |
| TAIL LENGTH (MM) | 290 | 290 | 290 | 290 | 290 | 290 | 290 | 290 |
| SIDECUT RADIUS (M) | 7 | 7.4 | 7.6 | 7.7 | 7.9 | 8 | 8.2 | 8.4 |
| NOSE WIDTH (MM) | 285 | 291 | 292 | 295 | 298 | 303 | 306 | 312 |
| UNDERFOOT WIDTH : FRONT FOOT (MM) | 253 | 261 | 263 | 265 | 269 | 272 | 275 | 279,5 |
| WAIST WIDTH (MM) | 244 | 252 | 254 | 255 | 260 | 263 | 266 | 270 |
| UNDERFOOT WIDTH : REAR FOOT (MM) | 254 | 262 | 264 | 266 | 270 | 273 | 276 | 280,5 |
| TAIL WIDTH (MM) | 285 | 291 | 292 | 295 | 298 | 303 | 306 | 312 |
| TAPER (MM) | - | - | - | - | - | - | - | - |
| SET BACK (MM) | -10 | -10 | -10 | -10 | -10 | -10 | -10 | -10 |
| REFERENCE STANCE (MM) | 510 | 520 | 550 | 560 | 550 | 560 | 560 | 580 |
| MINIMUM - MAXIMUM STANCE (MM) | 470 - 550 | 480 - 560 | 510 - 590 | 520 - 600 | 510 - 590 | 520 - 600 | 520 - 600 | 520 - 600 |
| RECOMMENDED RIDER'S WEIGHT (KG.) | 55-65 | 60-70 | 65-75 | 70-85 | 65-75 | 70-85 | 75-90 | 85+ |
| RECOMMENDED RIDER'S WEIGHT (LBS.) | 121-143 | 132-154 | 154-187 | 143-165 | 154-187 | 143-165 | 165-199 | 177+ |
| RECOMMENDED BINDING SIZE | M | L | L | L | XL | XL | XL | XL |