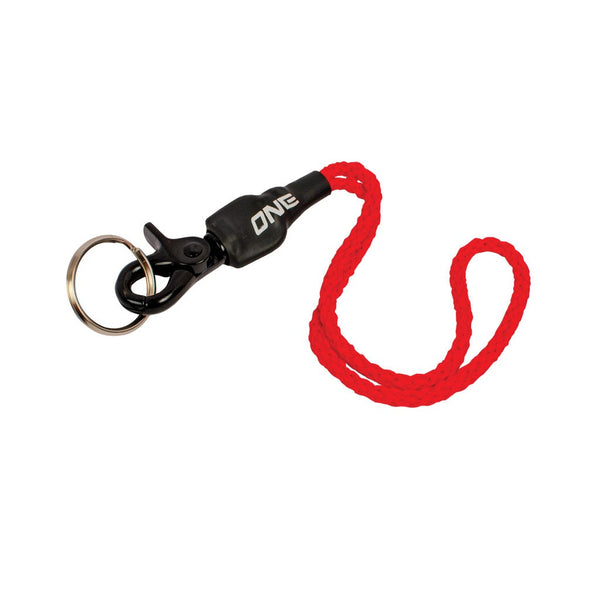 Heavyweight cord with metal snap leash.
Sold in singles.
Instructions:
1. First things first, ONEMFG is not responsible for you putting your leash on wrong or even if it fails while you're using it. Leashes are designed for people who have a hard time keeping track of their board. That's it. Always hang onto your board on a hill. Never let go of your board for any reason. LOOSE BOARDS CAN HURT PEOPLE!
2. Take the string part of the leash and loop it through a hole some place on the base-plate of your front foot binding. Loop the leash back through the loop you pushed through the hole and pull tight! Your leash should now be attached to your binding. If it's not, you need to work on it and get some help. 
3. When you strap on your bindings, strap the leash to your front boot just above or below the ankle strap or on the laces if available. If you have a smaller leash, you would use the snap clasp at the end of the leash to snap onto the metal D ring that is fixed to your laces or even you're laces themselves. Replace when and if the leash becomes worn out. 
4. You are not ready to ride!