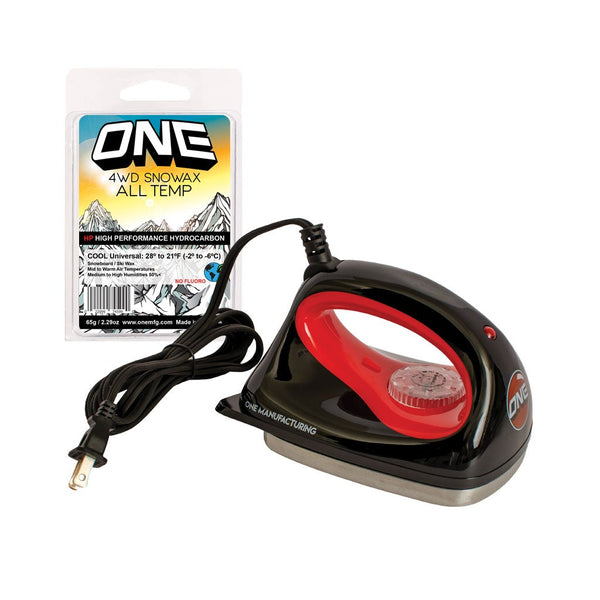 SNOWBOARD WAXING IRON SKI WAXING IRON
The One Mfg Hot waxing iron is an awesome way to go faster!
Our newly designed snowboard waxing iron comes with a thicker base for easier & better waxing! The thicker base holds heat longer. The adjustable temperature allows you to dial in the heat to match your wax. The goal is to heat up your wax but not too much that it smokes. Don't ruin your household clothes iron, step-up your tuning game and get a dedicated iron designed to melt alpine wax.