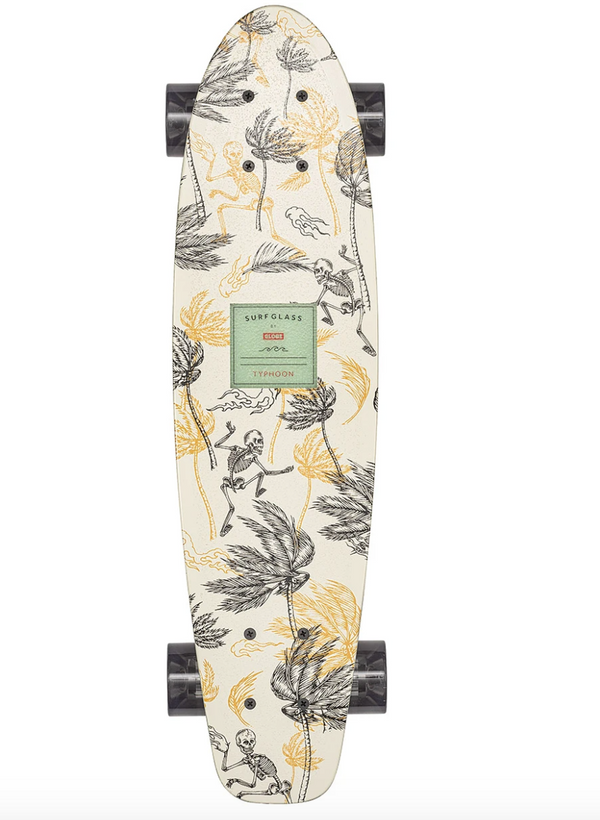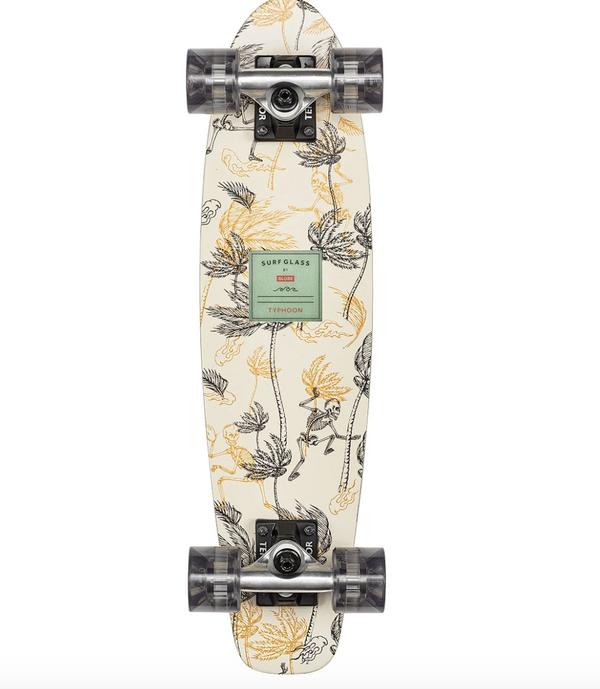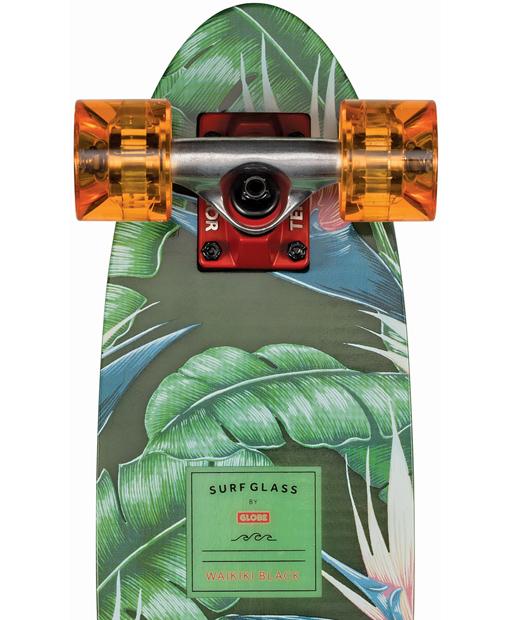 Fiberglass Construction
A modern take on traditional fiberglass skateboards commonly crafted by surfboard shapers using leftover fiberglass sheets in the 1960s/70s. Unlike yesteryear's counter-parts, this technically improved rendition uses a Fibercarve laminate construction that's nearly indestructible.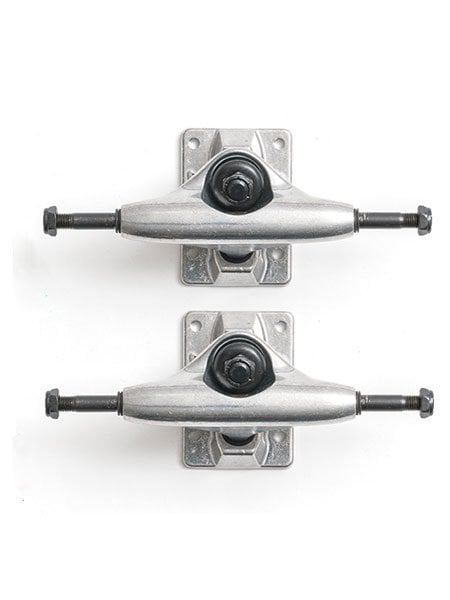 Tensor Alloy Standard Trucks
Standard trucks typically used on models less than 34" long. These trucks are guaranteed for life.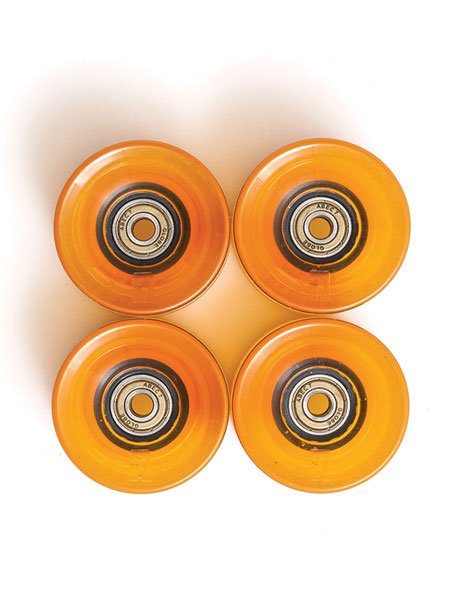 Performance Wheels
Globe's high-rebound urethane formulas are abrasion resistant, smoother, faster, and provide excellent grip. Standard on every complete, Globe Abec-7 bearings spin faster and longer which means less effort and faster.