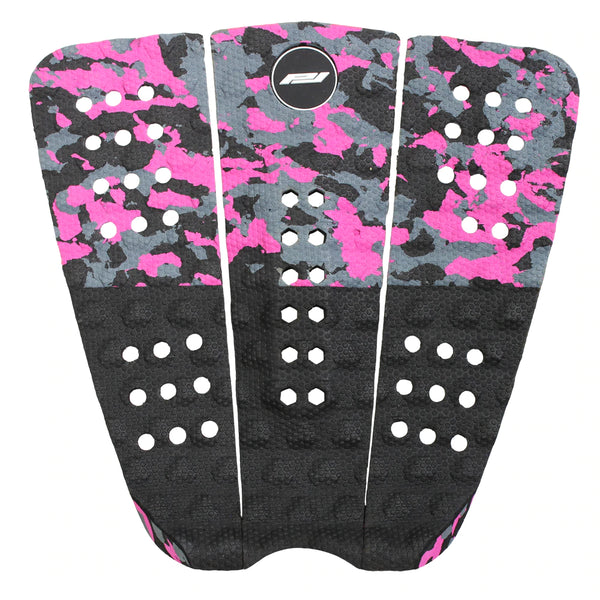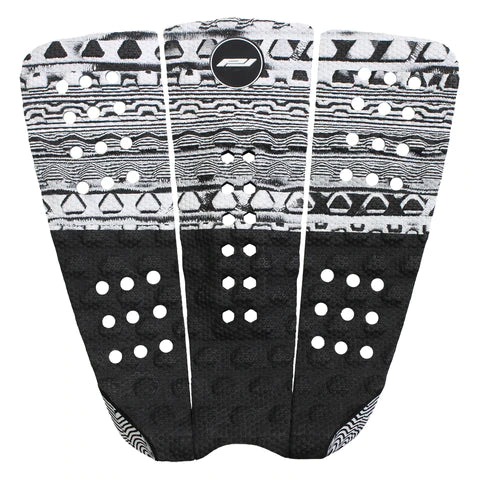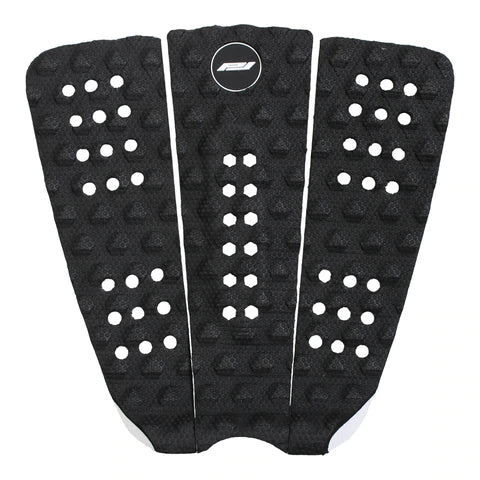 The 50/50 traction pad is three pieces with a low arch and medium/high kick. This pad features our Micro-Dot groove pattern giving it a light weight, responsive feel. Micro-Dot traction absorbs less water and is less likely to rash your knees in tropical climates. Our Version 2, flat Micro-Dot formula is now available in one colorway.
3 piece pad
Micro-Dot Groove texture
Pad length, 315mm, width 310mm
Kick height 28mm
Arch-length 165mm, height 9mm, width 51mm. 
Specifications

3 piece pad.
Micro-Dot Groove.
Unique swirl color pattern means each pad looks slightly different and may not be exactly the same as item pictured.
3M Glue.
Pad length 315mm, pad width 310mm.
Kick height 28mm.
Arch length 165mm, arch height 9mm, width 51mm.