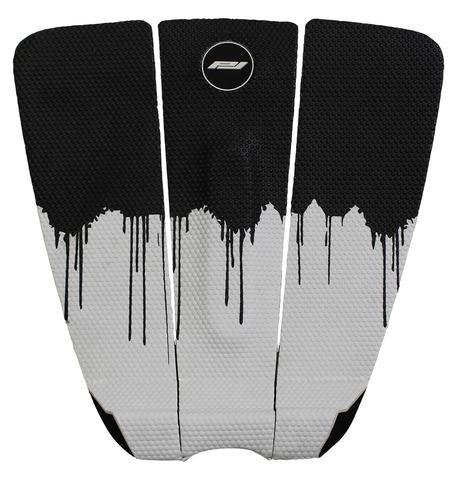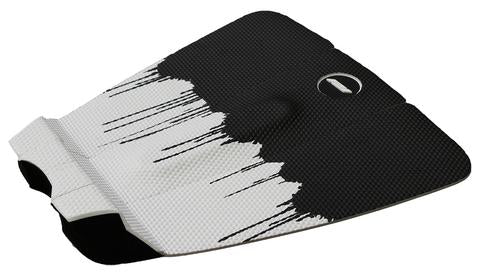 THE DRIP SURF TRACTION PAD
The Drip surf traction pad was the winner of our 2020 design contest. Designed by @mirage_std on Instagram.
This pad has a medium arch and features a three-piece Micro-Dot grip pattern, with an aggressive tail block to give you that "locked in" feeling and security when pushing through turns. The tail block has side bevel cut away's to allow a better fit on narrower tail boards or step ups.  We recommend riding this pad on a high performance shortboard or step up. 3M adhesive backing makes sure that your pad stays put, while our Micro Dot groove pattern keeps your foot in place. Our Micro-Dot traction gives a light weight responsive feel, absorbs less water and is less likely to rash your knees in tropical climates.
3 Piece Pad
Micro-Dot groove
Pad length 315mm, width 310mm.
Arch- Medium High-7mm, length 160mm, width 51mm
Kick-High-30mm