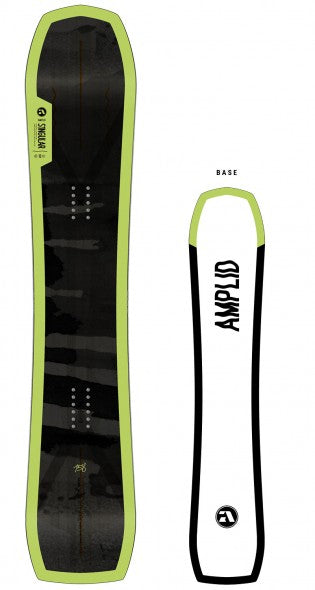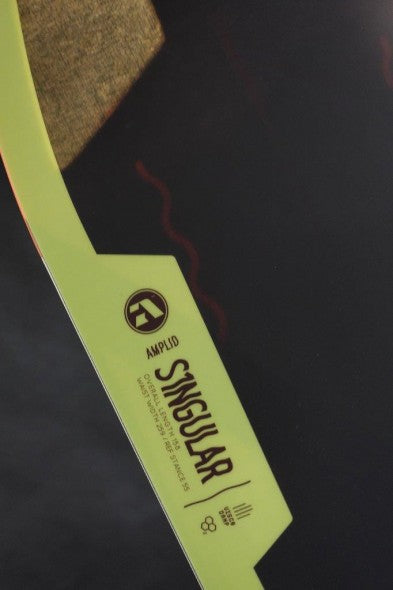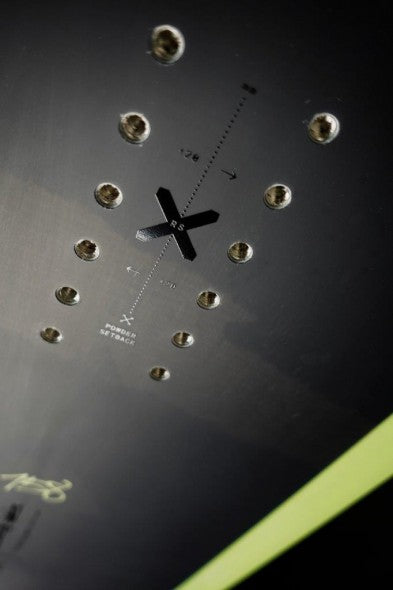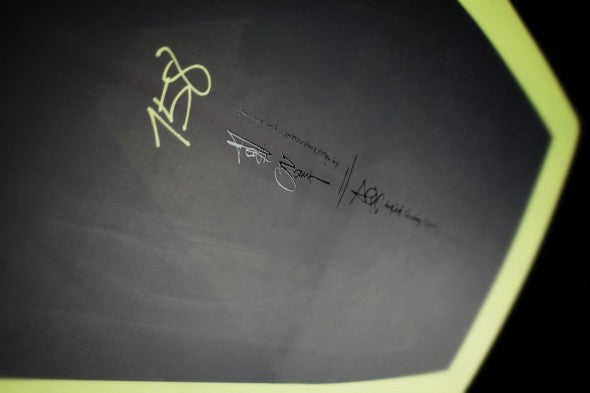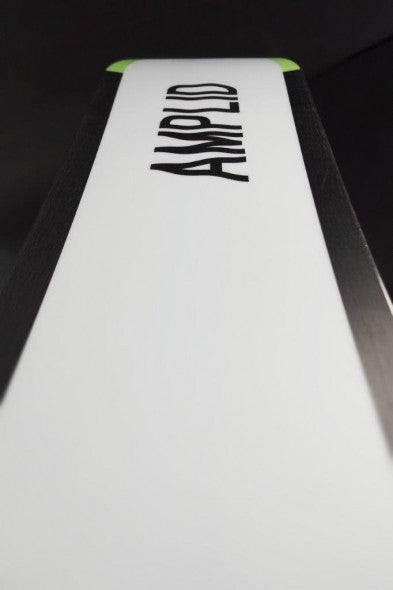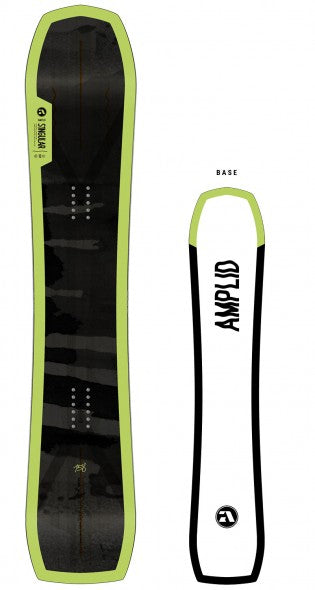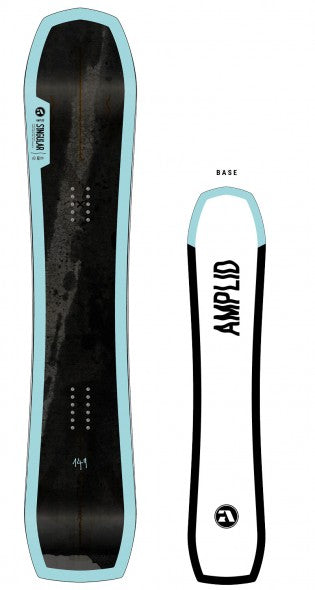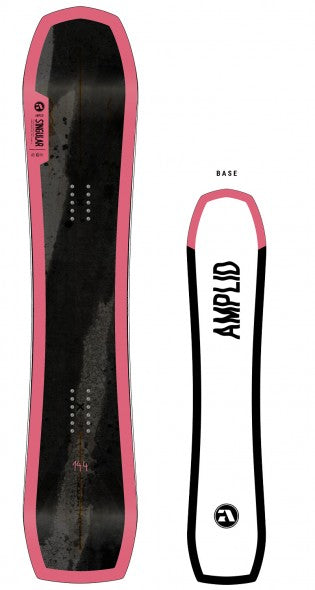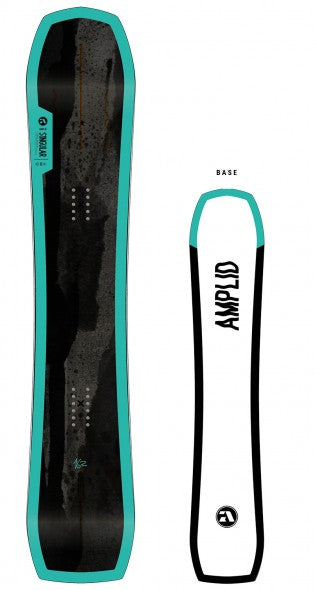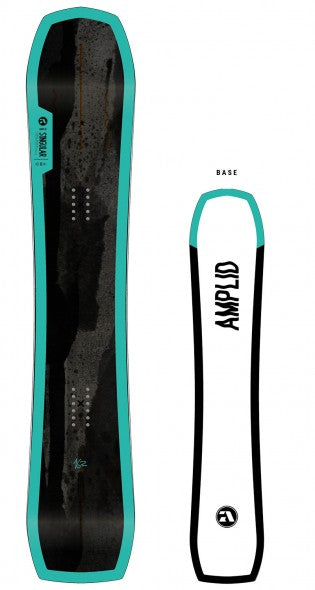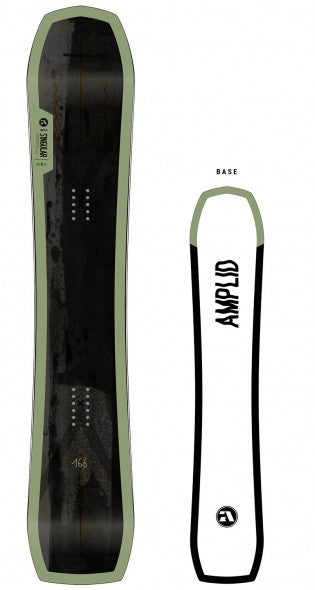 THE PERFECT ONE-BOARD-QUIVER
Following the intrinsic search for the "perfect daily driver", we feel it was our obligation to create the top notch swiss army knife for the true all-mountain performance, with the smallest compromise restrictions (a.k.a. "close to none"). Carving early morning groomers at mach 5, attaining freestyle cred in the park or plowing effortless through waist-deep powder – the habitat of this new wonderboard is simply in every terrain and all snow conditions. Sounds highly promising, almost too good to be true. But it's true. HEX02 honey comb in tip and tail for less swing weight, VISCO DAMP 2.0 for maximum vibration dampening, sintered base for the highest speed - the Singular is simply the best One-For-All choice for the rider who wants to conquer the entire mountain with one snowboard. Available in a directional and twin version.
SHAPE |
DIRECTIONAL
LOW CAMBER W/ EARLY RISE
A half-fat camber for all-mountain dominance. Its toned-down dimensions deliver a precise and lively feel much like Pop Camber, but with much improved deep snow performance and a more "broken-in" feel out of the shrink-wrap. In Amplid's directional snowboards a touch of early rise is added to Cruise Camber to improve buoyancy even further.
SPECS
| | 144 | 149 | 154 | 158 | 162 | 166 |
| --- | --- | --- | --- | --- | --- | --- |
| overall length (mm) | 1440 | 1490 | 1540 | 1580 | 1620 | 1660 |
| nose length (mm) | 240 | 240 | 240 | 240 | 240 | 240 |
| running length (mm) | 1000 | 1050 | 1100 | 1140 | 1180 | 1220 |
| tail length (mm) | 200 | 200 | 200 | 200 | 200 | 200 |
| waist width (mm) | 243 | 248 | 255 | 259 | 262 | 264 |
| underfoot width front (mm) | 258 | 263 | 270 | 273 | 276 | 278 |
| underfoot width back (mm) | 255 | 260 | 267 | 271 | 273 | 275 |
| nose width (mm) | 287 | 292 | 299 | 303 | 305 | 307 |
| tail width (mm) | 284 | 289 | 296 | 300 | 302 | 304 |
| sidecut depth (mm) | 20.4 | 20.7 | 21.0 | 21.3 | 21.5 | 21.8 |
| sidecut radius (m) | 7.00 | 7.20 | 7.45 | 7.70 | 8.05 | 8.30 |
| nose radius (mm) | 600 | 600 | 600 | 600 | 600 | 600 |
| tail radius (mm) | 400 | 400 | 400 | 400 | 400 | 400 |
| ref stance (cm) | 51 (47-55+2) | 52 (48-56+2) | 54 (50-58+2) | 55 (51-59+2) | 56 (52-60+2) | 57 (53-61+2) |
| stance position | 10 back + powder stance | 10 back + powder stance | 10 back + powder stance | 10 back + powder stance | 10 back + powder stance | 10 back + powder stance |
| camber | Cruise Camber | Cruise Camber | Cruise Camber | Cruise Camber | Cruise Camber | Cruise Camber |
| approx weight (kg) | 2.25 | 2.4 | 2.55 | 2.9 | 3 | 3.2 |
| rider weight-range (kg) | 45 - 65 | 55 - 75 | 65 - 90 | 70 - 95 | 75 - 100 | 80 - 105 |
| active surface area (cm2) | 3499 | 3695 | 3927 | 4092 | 4244 | 4382 |
---
TECHNICAL KEY FEATURES
---
HEX02 TECHNOLOGY
Spin to win with effortless style. Amplid's HEXO2 core replaces specific areas of weightier wood at the tips with featherlight recycled paper honeycomb, practically eliminating swing weight,
TERRAIN MAP & FEEL