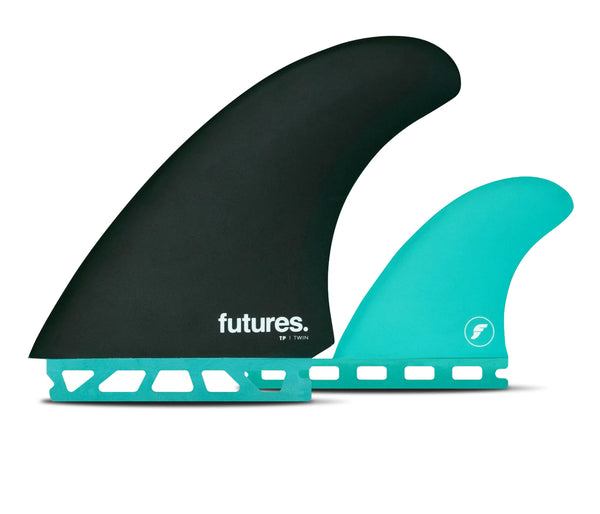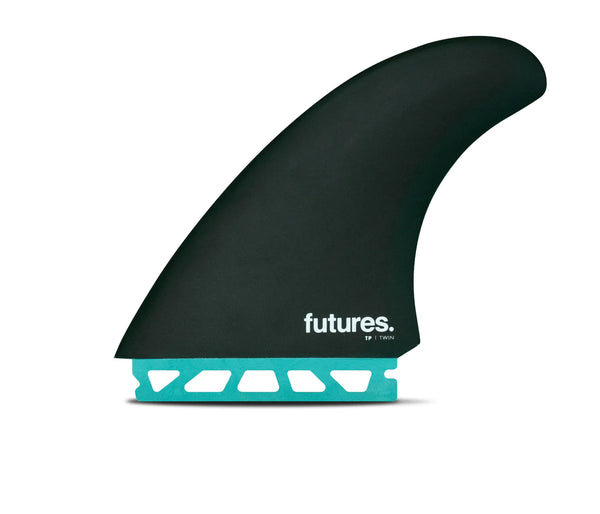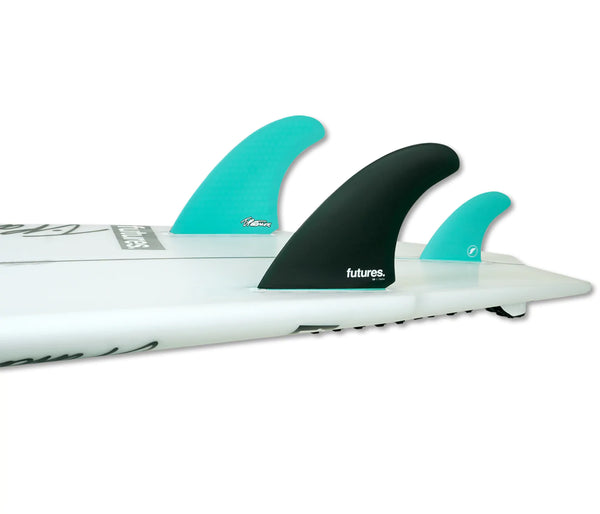 Thruster / Large / Pivot Template
The TP Twin + 1 is a performance twin fin set from San Clemente surfboard
mastermind Timmy Patterson. The TP Twin is an evolution of the highly
regarded TP1 Thruster set, a seminal favorite among the most committed fin connoisseurs. Featuring an upright pivot template with an extended base, there is
noticeable stability and drive through turns, with easy release when the time is right. If you are a fan of the TP1 and looking to spice up your favorite small wave weapon, allow us to
introduce you to your new best friend.
Template Category | Pivot (tight turns, loose)

Construction | Honeycomb