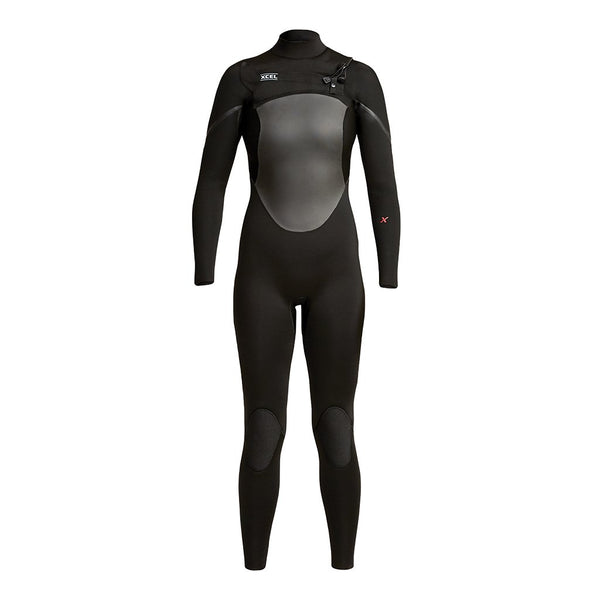 WOMENS AXIS X 4/3MM CHEST ZIP FULLSUIT
Updated Features: New Nanoprene Lite, entry system, and an expanded range of Thermo Lite.

Material: Plush Thermo Lite chest and lower body. 100% high-performance stretch, Nanoprene Lite Japanese Limestone, glide skin collar, dope-dye yarn.

Design: Watertight zipper, engineered fit system.

Construction: Triple glued and blind stitched seams, "S" seal upper body, FusionX taped lower body and water-based glue.